Ghana's Debt Now Stands At GH¢88bn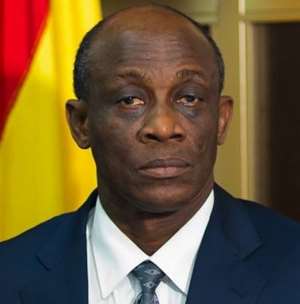 The public sector debt stock of Ghana stands at Gh¢88.2 billion at the end of March 2015, the Monetary Policy Committee of the Bank of Ghana has revealed.
According to the MPC, the debt represents "65.3 percent of GDP. Of the total public debt, domestic debt constituted 41.4 per cent and external debt 58.6 per cent."
In December 2014, the debt stood at Gh¢ 76 billion, meaning an additional Gh¢12 bn has been added.
A statement from the MPC added: "Monetary developments in the first quarter of 2015 showed that broad money (M2 ) growth was 31.6 percent, compared with 27.2 percent in the same period last year. This was largely driven by increased growth in all the components. Reserve money growth however declined from 28.7 percent in April 2014 to 15.7 percent in April 2015.
"The latest Bank of Ghana survey of credit conditions indicated an overall net tightening for all loan types. The first quarter private sector credit growth remained firm at 36.4 percent but lower than the end-2014 growth of 42.1 percent. In real terms, credit growth declined from 21.9 percent to 17 percent over the same period."
The MPC also increased the monetary policy rate from 21 percent to 22.