Dumsor Vigil Must Bite Mahama And His NDC Government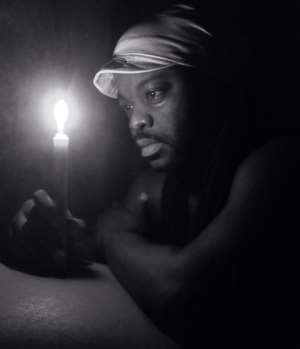 An employee of a big unionized company was sponsored to attend a workshop to learn something which he can later share with his colleagues to improve their productivity.
When he returned from the workshop and his employer asked him," how did the workshop go?" He replied as saying," It was boring".
The suggested to his employer to next time have a pretty lady as the trainer to take trainees through the course.
Why, he said," Oh my Gosh everyone was dosing of but suppose the trainee was a pretty lady everyone would have paid much attention throughout the course".
The employee's recommendation was forwarded and the next time a pretty lady was assigned the duty to train employees and every trainee sat throughout the programme paying much attention.
When the organizers of Occupy Ghana were demonstrating here and there it was biting but not more biting like this very one that would be held tomorrow. Even President John Dramani Mahama stated clearly that " He was a dead goat who does not fear knife".
When the pretty lady,Yvonne Nelson and other celebrities decided to hold a vigil night to put pressure on the government to solve the energy crisis, president Mahama was heard begging the artists to stop. WHY?Y
These celebrities have a lot followers and can also move the people to take a stand against the president therefore the need to put all sorts of impediments on their way.
Dumsor Dumsor is a national problem that all must come together to express concern about its effects and stress the need for the government to solve it as soon as possible.
By the way a big thank you to Occupy Ghana and also a big thank you to the celebrities for having realized that it is an issue that all must join the bang wagon to fight for solution irrespective of one's political affiliation.
Please send all the necessary details to millions of people out there through twitter, Facebook, what Sapp and all other social media for great attendance.
Dumsor Dumsor Must End.