'Mahama has slept on Dumsor for too long' - AFAG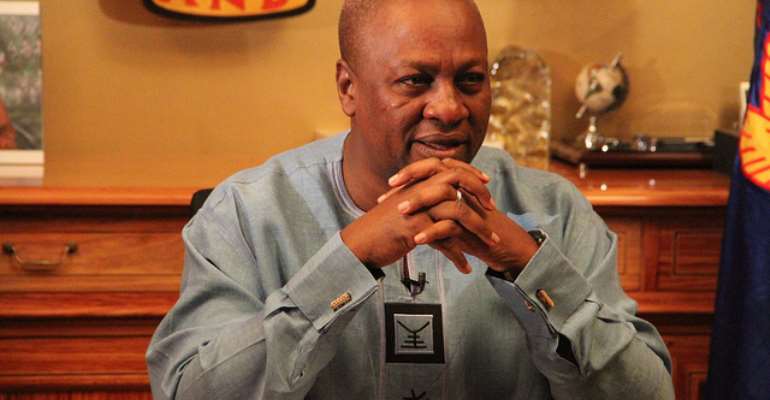 President John Dramani Mahama
Pressure group, Alliance for Accountable Governance (AFAG) has criticized President John Dramani Mahama for not taking pragmatic steps to end what they describe as the painful power crisis facing the country.
According to them failed promises and assurances given by the president and his team of communicators show that government cannot solve the crisis anytime soon. 'President Mahama and his government have slept for too long on this issue…Businesses are failing.
Thousands of workers are being laid off and the economy is in dire challenges,' a statement by AFAG stated.
AFAG made the statement to express their support for the celebrities who are planning to hold a 'Dumsor' vigil in a bid to draw government's attention to the debilitating effects of the over three-year power crisis. The vigil organizers claim that the power situation is affecting their jobs.
'AFAG appreciates the gesture of the celebrities to organize a vigil to drive home the long trumpeted message that; 'Mr President fix the Dumsor.'
After all the numerous failed promises on the part of President Mahama, there is no doubt that, the usually politically inactive Ghanaian celebrity have waded into the fray,' the statement added. AFAG further urged the Greater Accra Regional Police command not to put any impediment in the way of the organizers.
'AFAG would want to advice the organizers to put in place adequate security measures and precautions to protect sympathizers attending the vigil.'
Meanwhile, the vigil organizers have been criticized by government officials following their decision to hold the exercise slated for May 16. Some government officials have accused the organizers of working for the NPP.
But former president, Jerry John Rawlings have warned persons attacking the celebrities to desist from it.