Burundi state radio off air: witness, radio source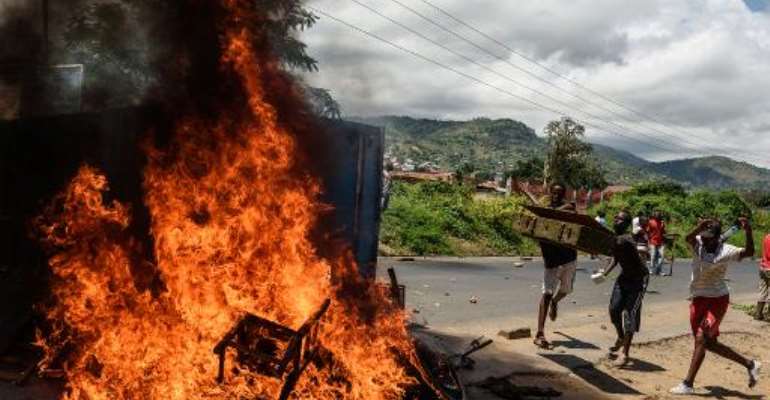 Bujumbura (Burundi) (AFP) - State-run radio in Burundi went off the air on Thursday, an AFP correspondent and a station director said, after pro-coup troops launched a major assault on the state broadcaster.
"We are being attacked. It is very heavy. The transmitter has been cut. We cannot transmit," a station director told AFP by telephone from inside the building.
The attack came after state radio broadcast a message from the president, who is out of the country.
The struggle for control of the broadcaster came after pro-Nkurunziza loyalists destroyed several independent radio stations which had been used by the rebel troops to broadcast their messages.
Before broadcasts were halted, a general supporting the coup told AFP that the main units fighting to oust the president had been ordered to seize the station, and vowed "this should be done quickly because we have the means".
Heavy fighting between rival Burundian troops erupted in the capital on Thursday, the day after a top general launched a coup to oust the central African nation's president.
The attempted coup capped weeks of deadly civil unrest sparked by the president's controversial bid to stand for a third term, which the opposition says is unconstitutional and against the peace deal that ended a civil war in 2006.