The Needless Crisis In Burundi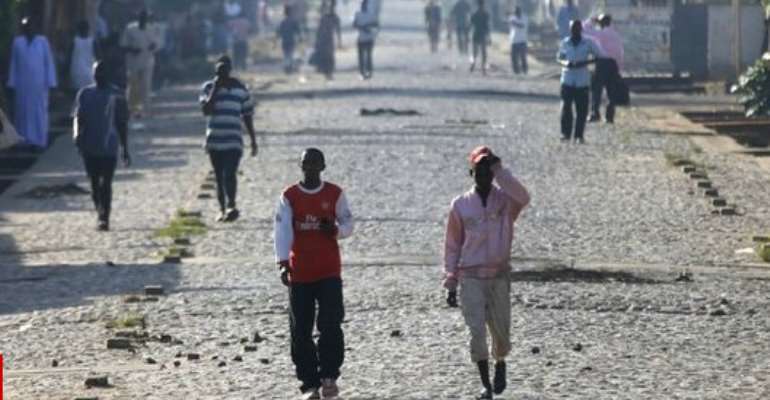 Ever since Pierre Nkurunziza, President of Burundi, declared his intention to run for a third five-year term, things have taken a different shape in the East African Country. Orders are no longer Order. Things appear to be falling apart.
The recent military coup(or rumoured coup on 13 May, 2015) is "welcomed" in some quarters as having the potential to calm the heightened tensions across the country. This could only expose the delicate balance on which the country's political structure is based.
The Rwandan foreign affairs minister some days ago expressed her fears about the politically-charged Burundi. She expressed such fears in the light of the Rwandan 1994 crises which led more than a million people dead, and another million injured, homeless or permanently incapacitated. It does not take much to know that there are similarities between both countries. Like Rwanda, Burundi is dominated by the Hutus and the Tutsis. The hostilities involving both groups have been well documented. In fact, the Rwandan Patriotic Front (RPF), the Tutsi militia group led by, Paul Kagame Rwandan current president, trained in Burundi when the situation in Rwanda did not favour their existence in Rwanda.
For those who think the reported military coup will reduce tension, I have another opinion. The complexities involved in the crises are just too numerous to reduce to one factor. Who would have predicted a radio presentation would have left more than a million dead in Rwanda in 1994?
It appears some analyst hold a "reductionist" views on conflict management. These people tend to forget the fact that the military could not prevent the occurrence of the Nigerian Civil War(1967-70). Conflict, like water will always express itself. The case in Burundi is an accumulation of issues that have piled up over time since the 1993-95 conflicts.
The tension in the country is in fact needless in the light of the present political situation is just needless. The situation would be cooled down if the president could just drop his toga of addiction to power and save the country from this needless political turmoil.
It is on this basis that I join other African patriots to condemn unequivocally, the reported Burundi military misadventure in this dangerous period in the country's history. Military coups ended with the 20th century. This is not a legitimate ground for President Nkurunziza's third term attempt, an act which portrays Africans as undisciplined, uncivilised and stone-aged people.
Much lives have been lost to this needless conflict already, we cannot afford more losses. I can only pray for profound peace in Burundi and beyond.
ABOUT THE AUTHOR
Olalekan Waheed ADIGUN is of many parts. He is a writer, philosopher, academic, political risk analyst and researcher. He also an independent political strategist and brand consultant for political campaigns and organizations based in Lagos.
His write-ups can be viewed on his website http://olalekanadigun.com/
Tel: +2348136502040, +2347081901080
Email: [email protected]
Follow me on twitter @adgorwell