GES threatens to crack whip on communities that attack teachers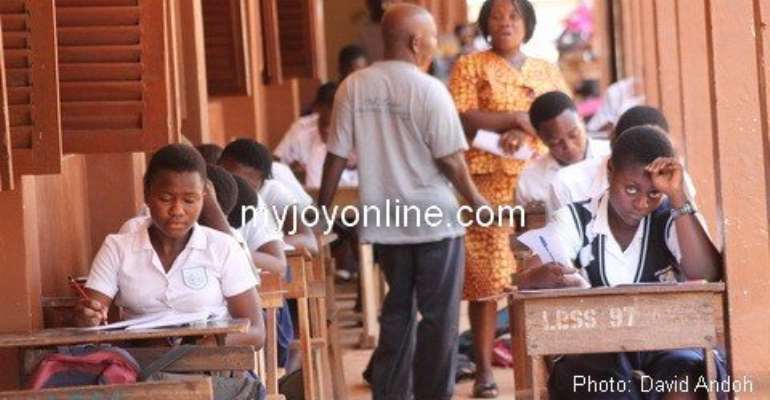 The Ghana Education Service has warned it will be compelled to sanction communities where teachers are assaulted or attacked.
Acting Director-General, Jacob Kor says the incessant attacks on teachers for instilling discipline in children cannot be tolerated anymore.
His comments come in the wake of abrupt closure of Fawoman Primary and Junior High Schools in the Ashanti Region where angry relatives of a student beat up and injured a headmaster.
"If you take the law into your own hands and the decision is that the school should be closed down, teachers are not ready to go to that community, would you be happy? Mr Kor querried.
Two siblings, including a teacher trainee stormed the school to assault Sarfo Kantanka for turning away their younger sister, described by authorities as a habitual latecomer.
A female teacher trainee on teaching practice in another school hit the headmaster with a stick and left a deep cut in the head.
The incident compelled authorities to suspend end-of term examinations and pupils were sent home.
Police arrested and prosecuted the culprits but the local branch of the Ghana National Association of The Ghana National Association of Teachers (GNAT) intervened and initiated out of court settlement.
Mr. Kor tells Luv News communities where people resort to lawlessness to address their concerns must desist from such tendency.
"Differences will always exist; I will advise communities to be extra patience and address their grievances through the right channel and not take the law into their own hands," Mr. Kor appealed.
Ashanti Regional Director of Education, Kofi Sarfo Kantanka, advises teachers to commit to their work, despite challenges.
Meanwhile, in the wake of the global survey which ranks Ghana last among 76 countries in the latest biggest ever global school rankings on mathematics and science, he GES is calling for collaborative effort to check falling academic standards in public schools.
Jacob Kor says the poor performance in public schools with highly trained teachers, compared to private schools, is unacceptable.
Concerns have been expressed about teachers spending less time in the classroom in pursuit of further studies through sandwich programmes.
He admits lack of proper supervision on the part of appropriate authorities is partly responsible, but he believes stakeholders must join forces to reverse the trend.
Mr. Kor was speaking at a meeting with head of institutions in Kumasi as part of a nationwide tour.
Story by Ghana/Luv Fm/Prince Appiah