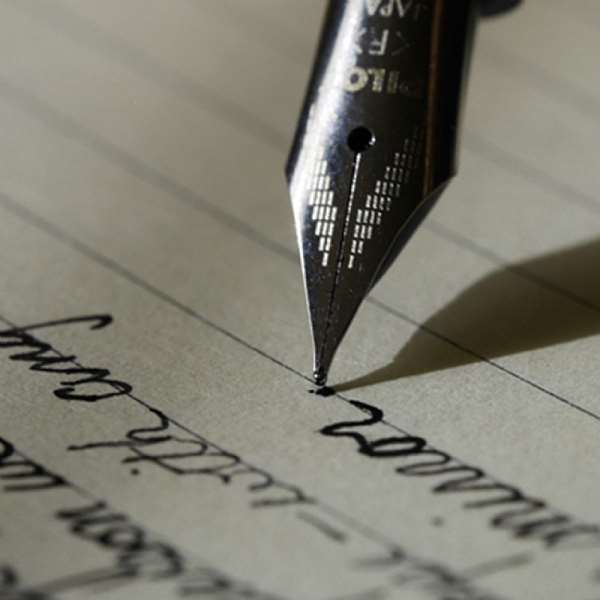 "Stop judging by mere appearances, but instead judge correctly,"---John 7: 24.
I didn't apply for this job. I didn't thrust myself into the limelight, but there are some professions that automatically attract attention. Journalism is one of them. I have been in this profession for nearly forty years. Then at the appropriate time, the Lord God Almighty Who created me drew me closer and told me how to use the journalism profession to glorify Him. In working for the Lord, you do not determine your calling, but you discover it so also is His calling on my life as Apostle Paul aptly noted in Galatians 1: 11-15: "I want you to know, brothers and sisters that the gospel I preached
is not of human origin. I did not receive it from any man, nor was I taught it; rather, I received it by revelation from Jesus Christ. For you have heard of my previous way of life in Judaism, how intensely I persecuted the church of God and tried to destroy it. I was advancing in Judaism beyond many of my own age among my people and was extremely zealous for the traditions of my fathers. But when God, who set me apart from my mother's womb and called me by his grace, was pleased to reveal his Son in me so that I might preach him among the Gentiles, my immediate response was not to consult any human being." In my spiritual odyssey, the Lord God Almighty has used numerous senior pastors and other anointed men and women of God to bring me to this level. I thank Pastors Joshua Obarinu and Odekunle of the Redeemed Christian Church of God, Nigeria for my spiritual voyage. I acknowledge the monumental impact of Brother Yemi Okuboyejo in my spiritual life dating back to the University of Lagos, Nigeria in the 1980s when and where I gave my life to the Lord and Savior Jesus Christ, the parts played by Dr Segun Oshinaga, Pastor Kris Okotie and his first wife, Teena; Dr Tunji Braithwaite and his wife Grace, Pastor Ayodele of Ibadan, Pastor Ayo Oritsejafor, Pastor Peters of Redeemed Christian Church of God, New York, Pastor Okito, my teacher at Word of Faith Bible College, Cotonou, Benin Republic, Pastor Sunday Oluokun of Tampa, Florida, Rev. Dr. Waldemar Meyer, Mr. and Mrs. Bruce Winkler, Ms. Kara Eichhorn, Mr. Judson Aspray, Mrs. Bonnie Ebel, The Thompsons (Richard and Margaret), Elder Kenneth Sturm all of Tampa, Florida and numerous others.
In working for His Highest, He uses us in diverse and innumerable ways for His Glory. I knew ab initio that Satan and his demons, including their human hirelings will do the push back as we reveal their modus operandi and operate in the Power of the Holy Spirit to set the captives free. Any one working for the Lord and as a born-again Christian should know by now that we are at war with the denizens of spiritual darkness and their human amanuenses. They will use all means to fight and resist the work of the Lord. Immediately they see an opening, they will latch unto it and exploit it to the fullest but we have the assurances of our Lord and Savior Jesus Christ in John 14: 18: "I will not leave you as orphans; I will come to you." Since the King of kings and Lord of lords have our back, we have His secured Words never to abandon us, forsake, neglect or leave us desolate, hence we have His work to accomplish and finish. All those who think they can intimidate or scare us should know the Lord's exhortation to His own: "Therefore, my dear brothers and sisters, stand firm. Let nothing move you. Always give yourselves fully to the work of the Lord, because you know that your labor in the Lord is not in vain" (1 Corinthians 15: 58).
Prophecy is a gift from the Lord God Almighty, the Creator of the heavens and the earth and all that are in them. When He gives His gifts, it is for His Glory and His alone and only and since He is a Jealous God, He will never share His Glory with any one, Hallelujah! "I am the LORD; that is my name! I will not yield my glory to another or my praise to idols," (Isaiah 42: 8). Although it repented the Lord God Almighty in that He created human beings, because of the inclination of the human heart which is always evil continually, (Genesis 6: 6), yet in bestowing His spiritual gifts to His anointed ones, He gives such gifts out without repentance as Romans 11: 29 disclosed, "…for God's gifts and his call are irrevocable." In other words, when He gives you any of His gifts, Satan and his demons, including their human hirelings will do everything to withstand and even frustrate you in using your Godly and Holy Spirit-given gifts. In fact, the intensity of the spiritual warfare increases especially, if you are doing damage to the kingdom of darkness. But beloved, the traducers, blackmailers, opposition, attackers and their allies cannot stop you in doing the Lord's work. There is only one person on earth who can stop the work of God and His gifts in your life: you. So let it be known that this God's Gift will not and can never be silenced for as Apostle Paul admonished us in Ephesians 6: 13-14: " Therefore put on the full armor of God, so that when the day of evil comes, you may be able to stand your ground, and after you have done everything, to stand. Stand firm therefore…" So let's telegraph it to Satan, his principalities, demons, hosts of darkness and their human agents; you aren't seen anything yet on the great things the Lord God Almighty is planning to accomplish in and through us and the level He is taking us. Hallelujah! So let's take ersatz of His prophetic utterances and messages through us so far so that the traducers will "stop judging by mere appearances, but instead judge correctly," (John 7: 24).
On Monday December 30, 2013, the Holy Spirit inspired us to reveal the followings: "The Holy Spirit says the days of long-reigning African dictators are over as two of them will pass away this year. There will be two coup attempts in two African nations this year; one in a tiny West African nation whose leader himself seized power and legitimized himself through democratic process."
( http://nigeriaworld.com/feature/publication/fayemiwo/123013.html )
The prophecies were fulfilled in the attempted overthrow of President Yahya Jammeh of The Gambia which took place on December 29, 2014 according to media reports thus: "
Failed coup attempt reported against Gambian leader Yahya Jammeh" (The Los Angeles Times of December 30, 2014 reported by Carol J. Williams). Similarly, the other nation was Burkina Faso whose president, Mr. Blaise Compaore, a former military man who had seized power via a coup d'état in 1987. He was removed through popular uprising in October 2014 according to media reports (Burkina Faso's president, Blaise Compaoré, one of Africa's longest-serving leaders, has been swept from power after 27 years by a violent popular uprising," reported David Smith, Africa Correspondent of The Guardian of London, Saturday 1 November edition). Let any political analyst come up with such uncanny predictions and let's see. In the same prophecy, we stated thus: "President Vladimir Putin of Russia and China will surreptitiously begin to plot behind the scenes in 2014 to introduce a new world currency as a counterpoise against the United States Dollars, which will cause tension in the G 8. (The Second and subsequent parts will elucidate more on each of the nations in Asia)." Reporter Joe Macdonald of the AP Beijing Bureau confirmed our prophecy in the USA TODAY and ABC, including other world newspapers with the caption: "China calls for new global currency").
Before the dreaded terrorist organization known as Islamic State –ISIS/ISIL came unto the global scene and was even named, the Lord God Almighty revealed its emergence to us on Monday December 30, 2013 and we revealed it thus: "A new group of Islamic terrorist organization will spring up this year and announce the firing of Ayman al-Zawahiri. The factional in-fighting will lead to power struggle and more of Al-Qaeda leaders will be eliminated by the United States." We also saw the death of King Abdullah of Saudi Arabia as we warned: "The King of Saudi Arabia should pray for his life in order to survive 2014." The king died on January 23, 2015. The Lord showed us his death a year previous and the BBC confirmed it thus: "Saudi Arabia's King Abdullah bin Abdulaziz dies" on January 23, 2015.
( http://nigeriaworld.com/feature/publication/fayemiwo/123013.html ) We also prophesied in the same piece that; "A popular Jamaican artiste, actress and /musician will pass away this year." On Tuesday February 18, 2014, The Guardian of London reported thus: "(Jamaican) Wayne Smith, pioneering reggae artist, has died: Creator of first computerised dancehall riddim has died aged 48."
On Thursday January 2, 2014, we revealed the following through the Power of the Holy Spirit thus: "President Goodluck Jonathan should not attempt to contest for the 2015 Presidential Election. If he does, not only will he lose, he will also be humiliated. Many of those he has surrounded himself with are mostly deceiving him. All the vows he made to the Lord when he was fighting for his political life in 2010 and when he contested the 2011 presidential election have not been kept, according to the Lord. We are not talking of political promises or manifestoes here, but vows he made when he was prayed for and said he would do for the Lord. Hear the words of the Lord to you, Mr. Jonathan: "When you make a vow to God, do not delay to fulfill it. He has no pleasure in fools; fulfill your vow," (Ecclesiastes 5: 4). The Lord said Mr. Jonathan had played his part in the history of Nigeria and should retire to Otuoke, Bayelsa State with honor and humility in 2015. However, he is being deceived by some forces, especially those who advised him to embark on Holy Pilgrimage to Israel as a way of winning the presidential election next year. He should also not succumb to forces telling him to belong to a secret society in order to ensure his election victory in 2015. The Lord said Jonathan is being deceived and should not succumb to such lies and deceptions." This was at a time he was being prodded to contest for a second term in office ( http://nigeriaworld.com/feature/publication/fayemiwo/010214.html ). In the same revelation, we wrote thus: "The re-election of Ogbeni Rauf Aregbesola of Osun State will be controversial as the PDP leaders in the state will do everything in their powers to cause mayhem and confusion in the state. In the end, he will be re-elected…"
Similarly, we wrote about Ekiti State this way: "Governor Kayode Fayemi will win the 2014 governorship election in Ekiti State but the Lord God said he should give Him the honor and praise and not to any woman political juggernaut or godmother deceiving him that she is the power behind the throne, because "… for there is no authority except that which God has established. The authorities that exist have been established by God" (Romans 13: 1)." But you may say, Mr. Ayodele Fayose "won" the election and he's governor now, but you wait and see very, very soon. Gov. Kayode Fayemi is returning to the post as the Lord God Almighty decrees. It won't be long. That was how he returned to the same position in his first term against then Gov. Olusegun Oni, of the then PDP (May 2007-October, 2010).
In similar fashion, we saw the passing on of the late Alhaji Ado Bayero, Emir of Kano and his successor, Mr. Lamido Sanusi, the current Emir of Kano. Here were our exact words:"Alhaji Ado Bayero, the Emir of Kano should pray fervently to survive this year," and "Dr Sanusi Lamido Sausi will be torn between two career choices this year; to become the new Emir of Kano or contest for the presidency of Nigeria." When the Holy Spirit inspired us to reveal that; "A popular Nigerian academic who has been a former university vice-chancellor will pass away in 2014," we never knew it was the death of late Prof. JFK Ade-Ajayi, eminent Nigerian historian and former vice-chancellor of the University of Lagos. In the same predictions and prophecies, we saw the travails of Gov. Chris Christie of New Jersey and warned accordingly thus: "Gov. Chris Christie should be careful not to fall into a scandal this year which will threaten his presidential ambition." This was before the Bridge-Gate Scandal erupted. The AP's Jill Colvin reported the scandal which we had predicted a year earlier this way: " Bridge Scandal May Be Death Knell For Chris Christie's 2016 Prospects ." Are these political analyses? We created George Washington Bridge Scandal for Gov. Chris Christie of New Jersey? We told the soldiers in The Gambia to attempt a coup against President Yahya Jammeh of The Gambia? We killed King Abdulaziz of Saudi Arabia and created ISIL/ISIS? How did we know Lamido Sanusi would succeed Emir Ado Bayero a year before the king died? These are questions we should ask all those ignoramuses and spiritually-blind people traducing us. But more Holy Spirit-inspired prophecies and predictions were to come.
On Friday February 13, 2015, we enjoined all Nigerian born-again Christians to
"Join Me for A-21-Day Intercessory Prayer for Nigeria for the March 28, 2015, Presidential Election," and when we emerged from the prayer and fasting sessions, we disclosed the results of the Nigerian Presidential and Governorship Elections accurately
( http://nigeriaworld.com/feature/publication/fayemiwo/040715.html ) In Lagos State, it was death knell galore for Akinwumi Ambode of the APC. In Imo State, Governor Rochas Anayo Okorocha had been written off. In Plateau State, outgoing Gov Jonah Jang thought he had the state locked in for his chosen successor of the PDP. In Oyo State, no governor in history had been elected twice. We spoke audaciously and confidently as led by the Holy Spirit that Gov Abiola Ajimobi would break the Oyo State jinx and it happened. In Adamawa, we told Mr. Nuhu Ribadu he wasn't going anywhere. In Taraba State, we said it wasn't so fast for Hajia Aisha Juami Alhassan and showed her the political future. In two states, we insisted that those who lost would reclaim the seats if they approach the election tribunals. When the Holy Spirit tells us to say a politician will win an election, he/she may lose but if he/she goes to the tribunal, he/she will be victorious, period. So all the political predictions in the last governorship elections were political analyses and they were all fulfilled? So much for the spiritually blind! In the days, weeks and years ahead, we shall continue to use the Gift of Prophecy bestowed on us by the Lord God Almighty, the Creator of the heavens and the earth and all that are in them for His Glory to show in this Kingdom and Church Age.
LETTERS & COMMENTS
At least from the numerous prophecies God has revealed through you one major thing that has stood you out amongst many is that by his grace you have never sought to use this to grace and gift to feather your nest, which is so typical of some men of God in our clime. God reveals one thing to them they build a monument around it and be courting publicity, become politicians' friend. More grace and anointing to you in Jesus name. Our God is sovereign, he does as he pleases. ---Mr. Dayo Odeseye, Lagos, Nigeria
Thank you my brother-in-Christ.
---------------------------------------------------------------.
Hallelujah Our God is good all the time and he does as it pleases him. So who are we to question God's way? Thank you so much for your explanations. ----Mrs. Ede Oluchi, Johannesburg, South Africa
Thanks Sister Oluchi, it shall be well. Say me hello to Brother David.
--------------------------------------------.
God is still God and can always do as He pleases! For this reason you have in the Bible..." If my people called by my Name would humble themselves, forsake their evils and pray...I'll hear from heaven and heal their land! -----Mr. Arinze Alinnor, Ikeja, Lagos, Nigeria.
Exactly!
-------------------------------------------.
There are many questions will only get answers to in heaven. I just want you to join us in serious prayers for Ekiti State. ---Mr. Sola Adigun, Ado-Ekiti, Ekiti State, Nigeria.
Yes, Mr. Adigun, we pray for our brethren and sisters in Ekiti State all the time. Very soon, the supreme will of God will be done in Ekiti State to the bemusement of all Nigerians. The Lord God Almighty has already shown us. Call us names, say all kinds of things about and against us, they do not distract the Lord God Almighty and His Will for Ekiti State. I will be here to remind you all in Jesus Mighty Name. Shalom my brother.
----------------------------------------------.
He remains Lord of all. Even Cameron himself was "shocked" at the result----Mr. Olumide Ologa, London, UK
Absolutely!
--------------------------------------------------.
He alone is GOD. He does whatever he likes in Heaven. He makes and unmake. Glory be to his Holy Name. HALLELUJAH!!!----Ms. Adeyinka Kelly, Lagos, Lagos State, Nigeria.
Yes, indeed!
-------------------------------------------------.
Greetings Dr. Fayemiwo! I have been following your column for some months. Through reading your column, I have been introduced to other columnists at nigeriaworld.com and have noted the similarities in the politicians of your birth country & mine, the Republic of Trinidad & Tobago. I must bring to your attention the fact that Benjamin Disraeli, though baptized a Christian, was Jewish by birth and thus the first Jewish Prime Minister of the UK (1868, 1874-1880).
http://www.telegraph.co.uk/news/politics/ed-miliband/10761635/Britains-first-Jewish-PM-does-Disraeli-have-the-title.html . I look forward to more of your articles. Regards---- Ms. J. Boyce, Port of Spain, Trinidad and Tobago.
Thanks.
-------------------------------------------------------.
Dear Dr. Fayemiwo. I am a Pastor and your article caught my eye when you gave the word regarding GEJ's loss of his re-election bid. Naturally when you gave the word again regarding David Cameron, I was all ears and waited for what would happen. I pastor in England. So I thought okay, this didn't come to pass and I wondered what your reaction would be. I was heartened when I saw your admittance that you missed it. Wow ! how we need that type of mind in the church today ! For me that confirm to me that you are a genuine MOG (Man of God). This is the exact opposite of what we have in the pulpit today, when men miss it (as we all do) they begin to use the scriptures deceitfully to massage their bruised egos and deceive the gullible. You are for real and you sure have someone who will pay special attention to your piece now. You are indeed a blessing in our generation. ----Pastor Kunle Raji London, UK
Thank you Pastor Raji. We are all lesser mortals and we can miss it once in a while. There are numerous men and women of God who missed it and only the gullible and traducers will make a big deal out of such occasional slip-up. Once again, thank you and remain blessed in Jesus Mighty Name, Amen. As surely as the Lord lives who called me in His work, I will continue to do His work until I finish my race and go home to rest. We shall not be distracted. There are plenty of souls to take this Good News to around the world and we are just warming up.
-------------------------------------------------.
Hello Dr Moshood, I was actually surprised initially when the UK election turn out the way it did but your response is entirely sound, biblical and responsible. God makes us know and humble us at times to let us know that we are still humans. Moreover in the prophetic, things can change fast that could change the direction of things repentance, intercession, intervention of a man of God with higher command in the Spirit. Concerning Eli - God changed His mind, He had promised earlier that his house would always stand before him but Eli took a step that made God sayid that far be this from him. "Therefore the LORD God of Israel says: 'I said indeed that your house and the house of your father would walk before Me forever.' But now the LORD says: 'Far be it from Me; for those who honor Me I will honor, and those who despise Me shall be lightly esteemed" (I Samuel 2:30 NKJV). Be encouraged my brother, keep doing the work of the ministry and keep fulfilling your call- it's also a test from the Lord to you to see what your reaction will be if he allows one or two prophetic utterances not to be fulfilled- remember Jonah- He said Nineveh was going to be destroyed in 40 days, the men repented and God relented, that didn't make him a false prophet. In fact, I believe that you are about stepping into a new dimension of your call. Greater things for the kingdom are ahead of you. God bless you--- Pastor David Aderinto---Lagos, Nigeria.
Thank you very much my brother in the Lord I definitely appreciate your e-mail Again thank you and remain blessed in Jesus Mighty Name Amen
--------------------------------------------------------------------.
In support of your prediction, the Lord God Almighty can change His mind as He did in the case of the city of Nineveh as recorded in the Book of Jonah--- Mr. Benjamin Morohunfola, Maryland, USA.
Yes, He can and sometime does, because He is the Lord and lords and King of kings, Hallelujah!
-------------------------------------------------.
I agree with your response on the prophecy not fulfilled as millions of people had expected. God is the sovereign Lord. His ways are not our ways. Prime Minister David Cameron might have repented and asked for mercy and that may have moved the hand of God to favor him. Even in our individual lives we have experienced the hand of God moved in our favor at the very last minute when all hopes are lost.
I believe the vision was right but God had the final say for reasons best known to him. He might even choose to reveal the reason as time moves on. We are all learning when it comes to the ways of God. I acknowledge you as one of the great prophets of our time. May God continue to increase that anointing and impact you more and more in Jesus mighty name I pray, Amen--- Mr. Abu Yesufu-Eke, London, UK.
Thank you Sir, I receive the blessings and prayers in Jesus Mighty Name, Amen. The Good Lord shall continue to bless and strengthen you too in His Holy Name, Amen.
--------------------------------------------------.
*Dr Moshood Ademola Fayemiwo is the co-author of the book: " The Kingdom of Satan Exposed: Activities of Principalities and Demon in Our World"
http://www.barnesandnoble.com/w/the-kingdom-of-satan-exposed-activities-of-principalities-and-demon-worship-in-our-world-inside-the-world-of-witchcraft-voodoo-warlocks-and-spiritual-warfare-moshood-ademola-fayemiwo/1120887689?ean=9781634900898 and CEO, Alternative Lifestyle Communication, DBA. He lives in Chicago, Illinois in the United States.