Allow Celebrities To Go On With Planned Vigil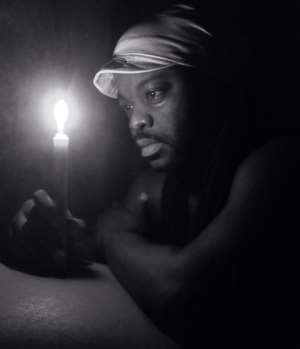 The United Cadres' Front (UCF) of the National Democratic Congress (NDC) has observed with deep concern the negative reactions purported to be coming from some supporters of the Party against the intended vigil by some celebrities in the country.
The comments so far leave much to be desired and we think they must cease forthwith. This is because we think such reactions are rather making the celebrities more visible than their chosen carriers have made them.
We also think that they are Ghanaians who have also been availed the legitimacy of the RIGHT to do what they intend doing by the 1992 Constitution.
Agreeably, what the initiator (Ms. Nelson) of the vigil put in her face book wall was unpallatable, we think the vulgar and unprintable words attributed to some supporters is not the best. We take exception to AlhajiAliduHaruna's attack on the celebrity but who with boldness quickly came out and without reservations poured out his heart – apologizing to her and other celebrities.
It is our position that it was foul language from our rival New Patriotic Party that swayed floating voters to the NDC in the last two elections and it is prudent on the part of NDC activist to be circumspect in what we say from now on.
We therefore use this medium to condemn such bad utterances and particularly the very last one coming from Stephen Atubiga who has threatened burning CDs of the vigil-organizing celebrities. It is our desire that if they cannot hold their mouths in decorous deliveries, they should leave the NDC out and individually own up to what they say.
Signed
EfanamKomlaNyaku Felix
(General Secretary)
May 12, 2015