Abuakwa South Youth Endorses Kingsley Agyemang Ahead Of Atta Akyea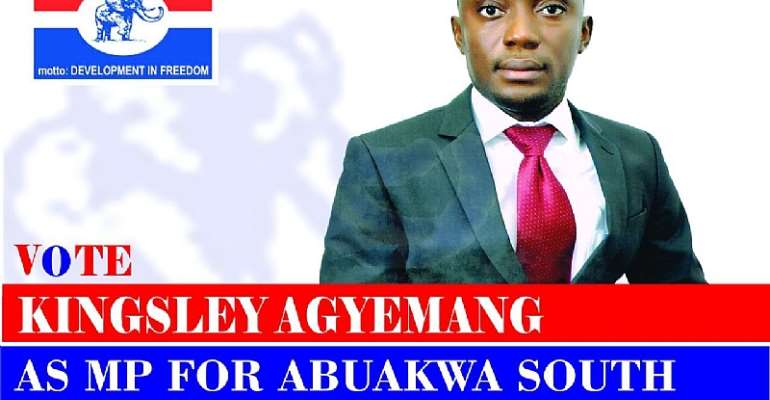 Youths from different communities in Abuakwa South Constituency of the eastern region have come together to openly declare their support to Kingsley Agyeman, a well respected, humble, dedicated, honest, unifier, influenced and God fearing to lead them come 2016 as their parliamentary candidate to help NPP to wrestle for power come 2016.
We believe in Kingsley Agyeman, since we have access all the candidates including the incumbent and have come into a consensus to endorse Kingsley Agyeman.
We are therefore entreating the delegates and the entire constituency to have a critical look at the campaign messages of the various contestants, and they will have no question to ask on why all the Youth in Abuakwa South have come together to rally behind Kingsley Agyeman.
The race is to elect a competent and trustworthy candidate who will unify the Constituency. It's not about candidates interested in their selfish gains. A candidate to revive the constituency and to work hard for Abuakwa South Constituency to increase votes come 2016. On this , Kingsley Agyeman is number 2 on the ballot paper. Two always stands for the unifier . Long Live NPP! Long Live Abuakwa south! Long Live Kingsley Agyemang !
Signed.
NANA YAW ASEM -(APEDWA) 0554547843.
BOHYEBA BOUNTY - (ASIAKWA) 0246276852.