NPP aspirant urges women to assume leadership positions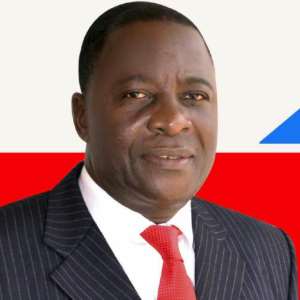 Sunyani, May 11, GNA - Mr George Kumi, a New Patriotic Party (NPP) Parliamentary Aspirant in the Sunyani East Constituency, at the weekend advised women to be bold and steadfast, in taking leadership positions.
According to Mr Kumi, a former Ambassador to Libya and High Commissioner to Nigeria in the NPP administration, "if women played active role in governance, occupy and dominate key leadership positions, the long aged corruption in the system would be reduced'.
He gave the advice in a statement issued in Sunyani, and a copy made available to the Ghana News Agency (GNA), on Sunday, in commemoration of World Mothers' Day.
Mr Kumi observed that women would always think about their children, family and the future of their unborn grandchildren and the society at large, before taking decisions.
'This attribute is very important in governance as it guides in decision-taking, so as not to be self-centered,' he added.
Mr Kumi advised families to take the development of women seriously, most especially girl-child education.
He commended women for their love, care, patience, tolerance, as well as the strength and heart of service to mankind.
GNA