PNC to contest by election in Talensi Constituency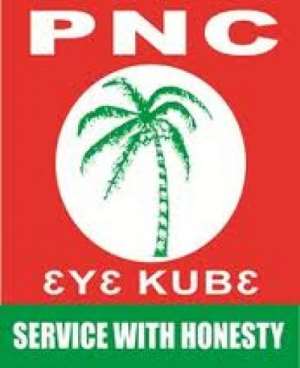 Bolgatanga, May 10, GNA - The People's National Convention Party (PNC) says it would contest the by election in the Talensi Constituency as soon as the Electoral Commission (EC) opens nominations.
This follows the enkinment of the New Patriotic Party Member of Parliament for the area, Robert Nachinab Doaneng, paving the way for the EC to possibly organize a by-election in the area.
In a Press Release signed by the Regional Secretary of the Party, Mr Henry Fatchu and copied to the GNA, the party said full preparation was ongoing to ensure that the party wins the Parliamentary seat for the area.
'With the enskinment of the Member of Parliament for the Talensi Constituency as the chief of the Telensi Traditional Area in the Upper East Region, the Party is preparing feverishly to go into the contest when the seat is declared vacant and nominations opened by the EC', the Party announced its intention.
It said as part of the preparations, the Regional Executive Council had held meetings to discuss the faith of the applicants and had subsequently told them to draw up road maps to ensure that the party wins the election.
The statement emphasized that the party was exploring all possible means to get a marketable, resourceful and a winnable candidate to capture the seat.
It said the party would present to the constituents, a candidate who would cut across all political divides and understands the needs of the people.
The statement said it was only the PNC that has the pragmatic solutions to all the problems confronting the country, and appealed to Ghanaians to give the party their mandate to enable it to do so.
GNA