GNASBA, FanMilk Ghana to grow 20,000 trees by 2016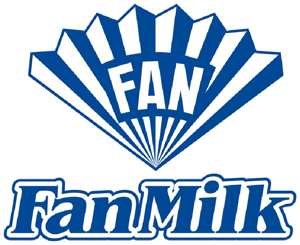 The Ghana National Scholarship Beneficiaries Association (GNASBA) in collaboration with Fanmilk Ghana Limited is targeting by the end of 2015 to grow twenty thousand tress across the country.
According to the association the initiative is part of efforts to address the continuous degradation of land and to reduce the devastation caused whenever a heavy storm occurs.
The association and Fanmilk Ghana limited has for the past being collaborating with the Forestry Commission and other Mining Companies to provide seedlings to selected schools in the country to inculcate the habit of afforestation in students.
National chairman of GNASBA, Mr. Baffour Akwasi Oppong is calling on all Ghanaians to help save the environment by growing trees in their respective localities.
"We are looking at this year how to grow about twenty thousand trees, already some Mining companies,FanMilk Ghana and the Forestry Commission have shown interest to give us those quantity of seedlings which will be given to schools to grow on their compounds to help provide shade and also help them to demarcate their school lands," he said.
As the rains set in, Mr Akwasi Oppong also wants every Ghanaian to help save the environment by growing trees to avoid the destruction caused whenever a heavy storm occurs.
He added that Ghanaians need to be proactive rather than reactive to the destruction caused by such heavy storms.
The association also engaged sixty (60) students from the Kwadaso Agriculture College to clean the Manhyia palace in honor of the 65th birthday celebrations of the Asantehene Otumfuo Osei Tutu II.
Over the past 22 years, the association (GNASBA) in collaboration with FanMilk Ghana Limited has been serious with issues about sanitation.
They have also presented twenty (20) litter bins, five (5) footballs and other FanMilk products to the students.