Seven bodies found in DR Congo's restive east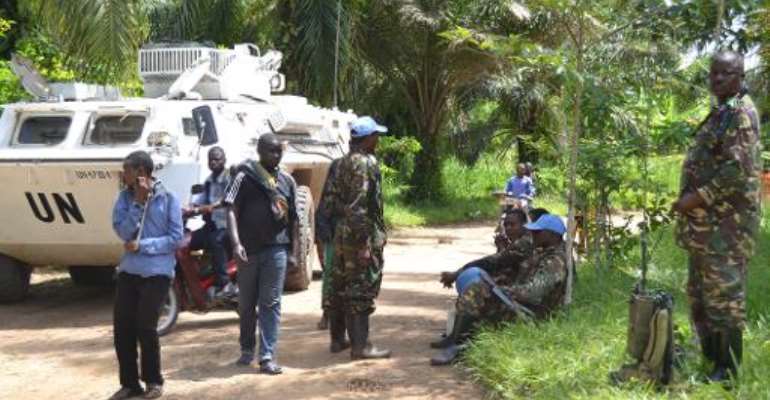 Kinshasa (AFP) - At least seven bodies have been found in an eastern region of Democratic Republic of Congo where a series of massacres has left more than 300 people dead in seven months, local authorities said Saturday.
An AFP photographer said he saw the bodies of seven people, two of them women, being brought to the morgue in Beni.
The governor of North Kivu province, Julien Paluku, confirmed that seven bodies had been found in Matembo, a few kilometres from Beni, all of them hacked to death by machetes and axes.
He said "we do not know yet" whether the killing was committed by Ugandan ADF rebels.
The Muslim rebels of the ADF, who launched an insurgency in neighbouring Uganda against President Yoweri Museveni in the mid-1990s, are accused of a series of killings in and around Beni that have left more than 300 people dead since October last year.
Men, women and children were massacred mainly with machetes and knives, prompting a joint operation by the Congolese army and UN troops to put down the jihadist fighters in December.
While a degree of calm was restored, the intervention failed to bring a halt to the killings of civilians.
Teddy Kataliko, head of a local civil society organisation, slammed the "ineffectiveness" of the security and intelligence services.
"Before the attack... people said armed men were circulating in the area and that there was bloodletting," Kataliko told AFP. He said they had alerted authorities but "were not taken seriously".
The UN Security Council has mandated troops to take the offensive against the many armed groups active in eastern DRC, where more than two decades of unrest have left hundreds of thousands of people displaced.
The latest killings, the first since the deaths of five people on April 24, took place near an army base used by Congolese troops and UN peacekeepers.