'Bush vines' triumph for SA at global wine contest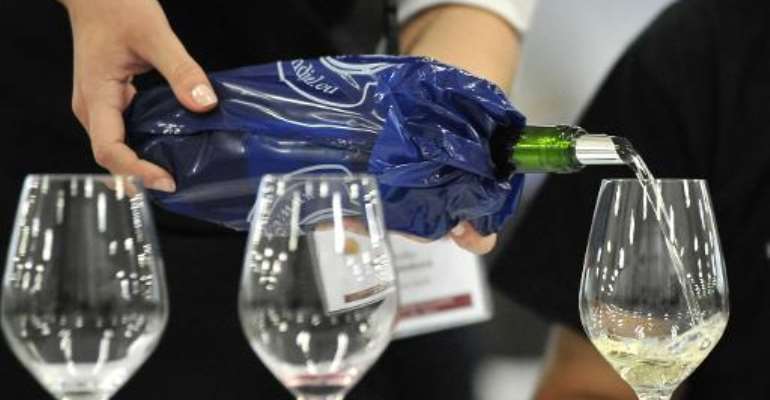 Rome (AFP) - A South African chenin blanc made by 'bush vines' champion Johan Joubert was on Friday named best white at one of the world's top wine competitions.
This year's Concours Mondial de Bruxelles awarded the 2013 Kleine Zalze Family Reserve, a wine produced from non-trellised vines at an estate near Stellenbosch in the heart of South Africa's winelands.
Bush vines are less productive than trellised vines because they afford a greater canopy of leaf coverage to the fruit. But their advocates say the lower yield is worth it because the berries have much thicker skins and therefore produce more concentrated flavours.
More than 320 experts from more than 50 countries chose the winning wine at the 22nd edition of the competition, which was founded in Belgium in 1994 and has been hosted in different European countries since 2006.
Joubert has been a strong advocate of South African producers moving towards more concentrated chenin blanc wines, rather than relying on mass market sales of lighter and cheaper versions.
Since making the award-winning wine at Kleine Zalze he has moved on to work for Boland Cellar in the Western Cape town of Paarl, where he is also winning plaudits for his chenin blanc.
The winner of the best red was a Nican 2008 Montepulciano d'Abruzzo from the Orsogna winery in the mountainous region of Abruzzo, east of Rome.
Montepulciano is one of the workhorse grapes of Italian viticulture, high-yielding and easy to convert into soft, quaffable wine. Increasingly however a new wave of producers are exploiting its potential to deliver something much more concentrated and complex.
France claimed a double at the competition with the best sparkling and best rose prizes.
The top bubbly award went to a 1999 vintage pink champagne from Charles Heidsieck, while the explosion in quality wines produced in the Languedoc-Roussillon area was recognised with Gerard Bertrand's Cote des Roses 2014 picking up the prize for best rose.