All set for PUSAG Golden Face Beauty Contest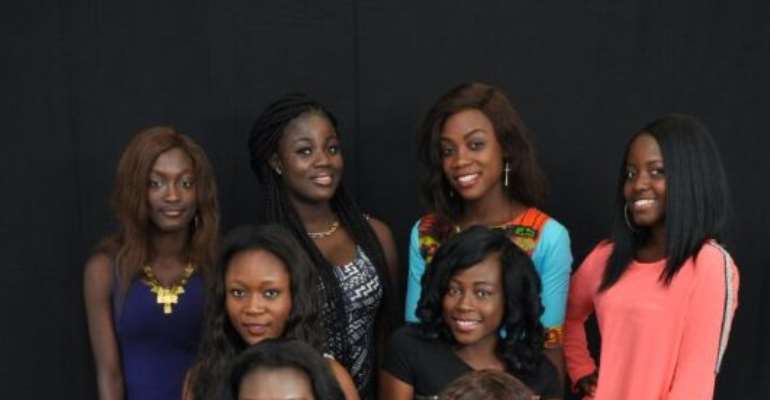 Accra, May 8, GNA - The maiden edition of the Golden Face of the Private Universities' Student Association of Ghana (PUSAG) 2015 is slated for Saturday May 9, at the Zenith University College in Accra.
The Golden Face Beauty Contest of PUSAG 2015 aims to positively touch the lives of women, and also champion the sensitization of cervical cancer, as well as raise funds to assist free screening and vaccination programmes.
The pageant on the theme: 'Sensitization of Cervical Cancer: The Role of the Female Student,' seeks to turn the spotlight on vision, qualities, vision, intellect, skill-set and talent.
Mr Raphael Apetorgbor, the Media Relations Officer of PUSAG, told the Ghana News Agency in Accra that preparations were far advanced for the event, and that 12 beautiful ladies across the various accredited private universities would be taking part in the grand finale.
'PUSAG believes the event will create the opportunity for young ladies to showcase their inner and outward beauty, display their skills and discover talents they never knew they had. It will also help young ladies to develop social skills and prepares them for public speaking, conduct, elocution and other social graces,' Mr Apetorgbor said.
He disclosed that the winner, first runner-up and second runner-up, would be brand Ambassadors of Cervical Cancer.
The Media Relations Officer said: 'Ending Cervical Cancer in our Lifetime' will offer educational programmes at accredited private institutions, to inform women about ways to reduce their risk of cervical cancer, and the importance of making healthy lifestyle choices.'
'It's important to get the word out to young women that the most effective thing they can do to protect themselves is to get regular cervical cancer screenings and ask their health care provider about the vaccine,' Mr Apetorgbor added.
Research indicates that cervical cancer is the world's second-most common cancer affecting women. About 500,000 women are diagnosed with it every year, and more than 280,000 die from it. Globally, it is the second leading cause of cancer deaths in women.
More than 70 per cent of cervical cancers are caused by one of four types of the Human Papillomavirus (HPV).
Research shows that although half of all women who develop cervical cancer are between 35 and 55 years old, many of them probably were exposed to cancer-causing HPVs in their late teens or early 20s.
Dignitaries expected to grace the occasion include the Minister of Health, delegations from the Education Ministry, chief executive officers of institutions, established entrepreneurs, senior and junior faculty members of participating university colleges, as well as other sister Tertiary Institutions.
GNA