'Young girls are my weakness'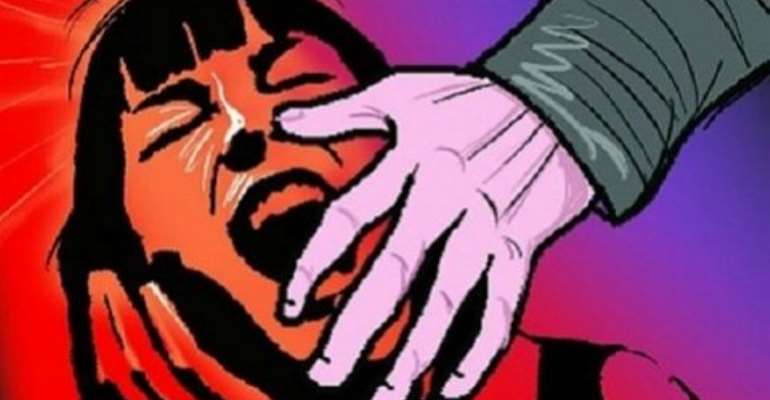 A 23-year-old pupil teacher has been sentenced to 20 years hard labour by a Cape Coast Circuit Court, for defiling two of his pupils at Ohiaba, near New Ebu, in the Abura-Asebu-Kwamankese District.
Isaac Acheampong, who resides at New Ebu, defiled the victims who are aged eight and 10, on separate occasions when they went to his house for extra classes.
He pleaded guilty to two counts of defilement, blaming his actions on a curse he believed had been placed on him by someone, adding that, having sex with young girls is his weakness.
He told the court that whenever he felt the urge to have sex with the girls, he would drive them away from his house, but their parents would ask them to return so that he could help them with their academic work.
Acheampong was sentenced to 10 years on each count. The sentences are to run consecutively.
Passing sentence, the presiding judge, Ms. Audrey Kocuvie-Tay, wondered why Acheampong would continue teaching when he knew that young girls were his weakness, due to the purported curse.
She said teachers had the duty of protecting the children entrusted into their care, and under no circumstance should they take advantage of them.
Assistant Superintendent of Police (ASP) Sylvanus Dalmeida, the prosecutor said, Acheampong was a teacher at Joy Complex School at Ohiaba near New Ebu.
The victims were also part of a group of pupils he organised extra classes for, at his house.
In December last year, at about 3:30 p.m., the first victim, who is eight years old, went to Acheampong's house for classes in the company of three others, but he sent the other girls to purchase water for him.
ASP Dalmeida said after the other pupils had left, Acheampong invited the girl into his room, instructed her to remove her underpants and had sexual intercourse with her, after which he warned her not to disclose the encounter to anyone, else she would die or be whipped at school.
On Friday, March 27, this year, at about 3:30 pm, another girl was waiting for her colleagues in his house to attend classes, when Acheampong called her into his room, instructed her to remove her underpants and had sexual intercourse with her.
ASP Dalmeida said Acheampong warned the victim not to disclose what had happened to anyone.