Clergy chides government over 'dumsor'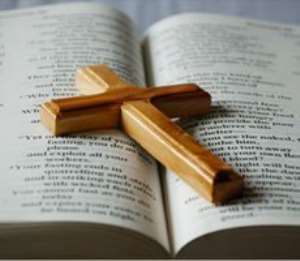 The clergy has condemned what they say is the "lack of serious practical short term solutions" to fix the crippling power crisis that has engulfed the country.
In a press statement jointly signed by the Christian Council of Ghana and the Ghana Catholic Bishops' Conference, the clergy, among other things, said despite the many promises by government, the three-year-old power crisis does not appear to be abating.
"The current unfortunate situation of dumsor is seriously affecting the overall economy of the country. Industries, businesses and other social and economic activities are dying off gradually and systematically," the statement said.
The Clergy also decried the state of Ghana's health care delivery system, chiding scheme managers for the many challenges facing the National Health Insurance Scheme.
"We have followed with worry and anxiety all the happenings about the National Health Insurance Scheme and wish to state that we are very concerned about the sustainability of the scheme if the current difficulties with it are not resolved expeditiously.
"The continuous and repeated failure to reimburse facilities on time, the incessant threats of service withdrawal by service providers, among others continue to plague the scheme and the frustration of both staff and patients is unbearable," the clergy pointed out.
They are also demanding that government, "as a matter of urgency tells the citizenry the true state of the scheme and give us a clear roadmap for its sustainability or otherwise."
Joy News' Kemini Amanor who was keeping an eye on the joint meeting between the Catholic Bishops and members of the Christian Council reported that members of the clergy are not the least happy with the current state of the NHIA.
The General Secretary of the Catholic Bishops Conference, Bishop Osei Bonsu said the scheme still owes many of the mission hospitals across the country, a development they find rather worrying.
He hinted they might possibly head to court to force the hand of the authority to pay the arrears owed the various hospitals.