Tema West NPP delegates to boycott 2016 election if...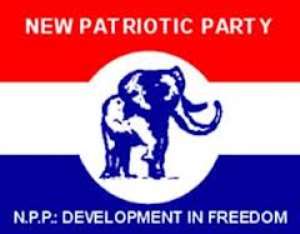 Tema, April 6, GNA - Some New Patriotic Party (NPP) delegates in the Tema West Constituency have threatened to boycott the 2016 general election if any of the two candidates contesting Madam Irene Naa Torshie, the incumbent Member of Parliament, is disqualified.
Mr Carlos Ahinkorah and Madam Adjoa Amoako, picked and filed their nomination papers to contest the incumbent MP in the upcoming primaries in June.
The delegates at a press conference on Tuesday said they would ensure that the party loses the election in the constituency if the alleged plan to disqualify some candidates is not aborted.
They noted that just as they reduced the MP's winning difference from 1,500 in the 2008 election to 940 in 2012, they would give the party a 'negative win'.
Mr Arhin Young, Constituency Organizer, who addressed the media on behalf of the delegates, said information reaching the delegates indicated that some people were conniving to disqualify Mr Ahinkorah and Madam Amoako from contesting the seat.
Mr Young said similar incidents had happened in the past when candidates were disqualified and petitions against their disqualification yielded no results.
He, therefore, cautioned the vetting committee for the constituency not to repeat such happenings, adding that 'we the delegates are sending out a very strong signal that any attempt to disqualify any of the contestants would be fiercely resisted'.
He stated that should the candidates be disqualified, delegates would not participate in the party's campaign processes and would ensure that there would be confusion and unrest in the constituency.
"The delegates of Tema West Constituency are calling for competition; the party's fortunes will be enhanced only through competition. Delegates in Tema West want to use their voting rights to decide on who should be their Member of Parliament and not a small group of self-centred persons deciding for them', they added.
The delegates, who came in their numbers to the press conference to show their displeasure, were clad in red and chanting war songs.
GNA