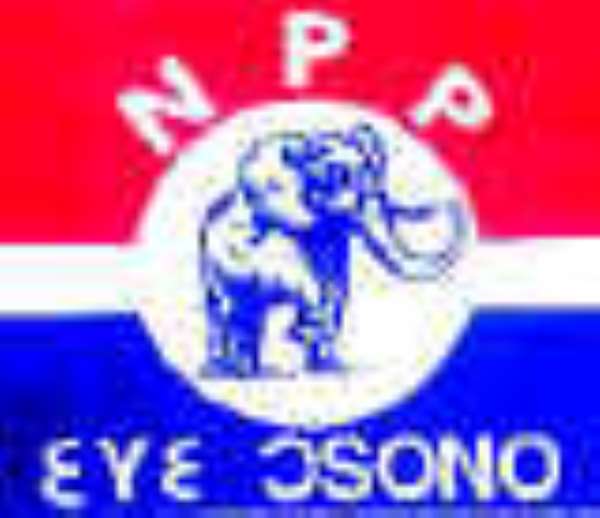 WORKS AND Housing Minister, Alhaji Mustapha Ali Idris, has said at Fomena in the Adansi North district of the Ashanti Region during the inauguration of the Adansi North district Assembly that the New Patriotic Party (NPP) will remain in office for 36 years.
He said all those wanting political power will have to wait till then to launch their bid. "The rest,other political parties, can wait till after our ninth tenure in office," he indicated last Friday.
"We are going to be in power for as many as four times nine times," he emphasized his claim, and advised zongo and Muslim communities to support the NPP to deliver the goods to improve upon their lot.
Alhaji Idris said the people of Adansi deserve all that the Kufuor Administration was putting in place, adding that the ultimate aim is development.
The minister assured that the NPP government would not rest until it had worked and fulfilled the promises it made to the people.
Meanwhile, the Obuasi Municipal Chief Executive, Mr. Joseph Boampong, has criticized former President, Flt.Lt. J.J. Rawlings, for commenting negatively about the Adansiman Hospital project.
The proposed project, which was started in 1976 at Fomena, was abandoned in 1978.
According to Boampong, Ex-President Rawlings had, during a visit to the project site, commented, " The project was too big to be continued."
The former President is also reported to have explained that there was no need for the continuation of the because there was a hospital in Kumasi.
Boampong, condemning the former President's remark, said not only had the NPP proved Flt.Lt. Rawlings wrong by reactivating the project and making the seeming impossibility possible, but also restructured it into a Diploma Awarding Community Training School.
"We (NPP) have made it," he said, and shamed Mr. Rawlings and skeptics who thought that the Danquah-Busia tradition could not deliver.