GLICO Pays GH¢49 Million Claims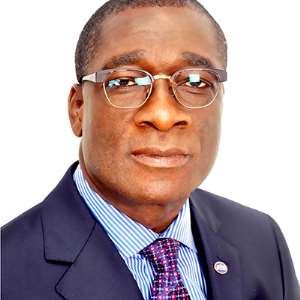 GLICO Group, the only Standard and Poor's (S&P) rated insurance company in Ghana, paid claims amounting to GH¢48,367,019.04  in 2014 through its three core insurance companies namely GLICO LIFE, GLICO GENERAL and GLICO HEALTHCARE.
In the wake of the economic crunch in Ghana, GLICO GROUP remains committed to achieving its objective of cushioning clients for life by paying promptly all legitimate claims to its cherished policy holders in 2014.
GLICO LIFE, the pacesetters in Life insurance in Ghana, paid claims totaling GH¢39,337,496.53, a 43% increase over its 2013 claims paid of GH¢27,441,252.87.  Individual claims processed from its individual life policies amounted to 27,296,769.12 whilst claims to corporate institutions under its flagship GLICO Group Comprehensive Plan amounted to GH¢12,040,727.41.
Touching on the sharp increase in claims paid in 2014, the Managing Director of GLICO LIFE, Forkuo Kyei remarked that 'in moments of financial difficulties, the test of insurance is the payment of claims to policyholders. We at GLICO LIFE are committed to providing living benefits to our policy holders and we endeavor to honour our promise to cushion them for life.'
It is the commitment to prompt claim payment that has led to the collaboration with NIB to facilitate all GLICO LIFE's individual life policy claims, he added.
Similarly, GLICO GENERAL, a company rated 'A-'aside its S&P 'B' rating, for claim payment ability by the Global Credit Rating of South Africa, paid claims totaling GH¢6,721,611.51.
The total claims paid represents a 9% increase over its 2013 claims paid of GH¢6,162,968.15.
Yaw Ofori Kuragu, the Managing Director of GLICO GENERAL, stated that 'in non-life insurance, individuals and organization require prompt claim payment for business continuity.
He added that with the introduction of the 'No premium; No cover' by the National Insurance Commission (NIB), insurers are duty bound to pay claims promptly and this is one commitment GLICO GENERAL is focused on delivering.'
GLICO HEALTHCARE, the first Health Maintenance Organization established after the 2003 Health Insurance Act, also paid out claims amounting to GH¢2,307,911 for the year 2014.
The company celebrates its 10th anniversary this year under the theme, 'Celebrating 10 years of Pioneering Private Healthcare Insurance in Ghana: Our Success; our stakeholders.'
The Acting Scheme Manager, Maame Afriyie Boachie noted that 'we owe our success to our clients and service providers and we will continue to process all claims diligently and promptly to guarantee excellent services to all our policyholders.'
Undoubtedly, GLICO GROUP is dedicated to providing efficient and timely claims services which include prompt and accurate settlement of claims to its individual, organizations and service providers.
It is committed to paying all legitimate claims promptly to offer its clients convenience.
Aside these three insurance companies, GLICO GROUP also boosts of reputable financial and properties companies as well as an efficient pensions trustee company, all poised to bringing insurance and financial solutions to the Ghanaian public.