PPP Woman Corrects Records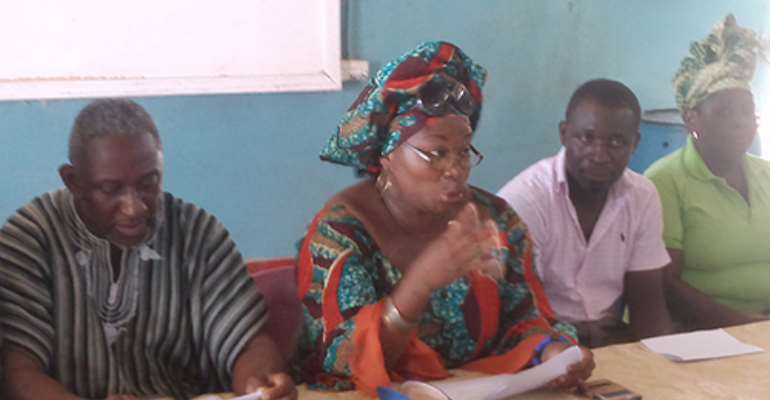 Doreen Manieson addressing the media during the conference
A LEADING member of the People's Progress Party (PPP), Doreen Manieson in the KEEA constituency, has denied that she left the party because she lost the party's recent primary election in which she partook.
Addressing a press conference in Elmina a few days ago, she said that contrary to rumours she did not even contest for the primaries and was therefore not even a candidate as being speculated.
'I want to emphasise that I did not contest the primaries and therefore was not a candidate in the KEEA constituency.  The rumours that I resigned because I lost the contest is not true. I withdrew from the contest three days before the primaries,' she said.
Ms Manieson encouraged her supporters to remain firm and should not entertain any fear as she served notice of laying out her future political plans soon.
'The journey to represent my people requires that I have a clear sight, conscience and compass that will lead us all to a functional and fruitful destination,' she said, adding that she intends floating a community skills training programme for the people of the constituency, something she said would benefit the nation at large.
The PPP leading member assured her people of a rewarding leadership from her that would ensure they get a fair share of the national cake, adding, 'I would want to assure you that I will still stand for good stewardship, accountability and truth.
She told her supporters not to waver in their conviction as there is light at the end of the tunnel.