Crops Research Institute hit by high staff attrition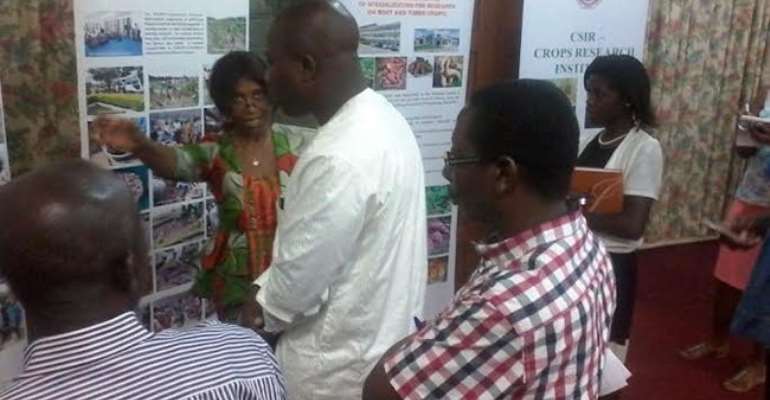 High staff attrition rate and inadequate funding are the immediate challenges confronting research activities at the Crops Research Institute (CRI) of the Council for Scientific and Industrial Research (CSIR).
The Institute has lost about 160 workers to retirement and competition in the last four years.
"Poor conditions of service resulting in high staff attrition rate and also because of our inability to replace staff over the years, it has been a major constraint; we are losing some specialist areas and we are taking steps to ensure at least we have the minimum critical staff," said Dr. Stella Ennin, Director of the CRI-CSIR.
The Institute has been at the forefront of developing crop varieties and technologies for Ghana to increase food production, increase income levels of farmers and promote high nutrition among the population.
Over the years, the Institute has developed over 100 crop varieties and technologies for farmers and industrialists.
According to Dr. Ennin, CRI technologies are not on the shelves because its research methodologies are participatory on farmer fields and on-station with cutting-edge science technology and innovation approaches.
"We do not sit here and decide on what to do; we go down there and get the views of farmers and other key players along the value chain to come up with the problems and issues that we research on and so our research is done on-station and we have seven stations scattered across the agro-ecologies of Southern Ghana," she noted.
However, most of the research projects currently underway at the Institute are funded by donor agency, with a minimum contribution from the government of Ghana.
Dr. Ennin raised the concerns whilst highlighting the contributions of the Institute to national economic growth during a visit of the Minister of Environment, Science, Technology and Innovation (MESTI).
Mahama Ayariga, who is on a tour of some institutions in Kumasi under his ministry, charged the research community to stay at the forefront in solving major national problems to gain the necessary consideration in the allocation of national resources.
"The more the rest of the nation feels about your role, then the more they are willing to make sacrifices for you to play that critical role," said Mr. Ayariga.
The Minister also stated that government has a "genuine problem with the size of our workforce and its impact on the national budget" but acknowledged research must receive priority.