APO Announces Finalists for the 2015 APO Energy Media Award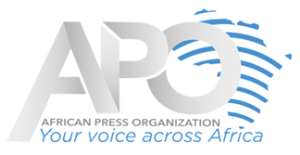 Six African journalists have been selected as finalists in the 2015 APO Energy Media Award.
The first-place winner will travel to Dubai to attend the Africa Energy Forum (http://www.africa-energy-forum.com) held in Dubai from 8-11 June 2015 and gets one year of access to over 600 airport VIP lounges worldwide.
APO Energy Media Awards celebrates brilliant and inspiring stories about Energy in Africa. The subject matter may comprise a single topic or a variety of subjects, including – but not limited to – oil, gas, electricity, geothermal energy, hydropower, solar energy, wind power, nuclear, coal, biomass and more.
Stories are judged on content, writing, analysis, creativity, human interest and community impact.
2015 APO Energy Media Award Finalists are:
Patrick MAYOYO (@pmayoyo) – Kenya
"How the call to divest from fossil fuel is rattling the African continent" (http://www.apo.af/slNVI9)
Afedraru LOMINDA (@lominda25) – Uganda
"Despite challenges, Uganda's energy sector grows" (http://www.apo.af/Blzp7z)
Maureen ODIWUOR (@maureen_odiwuor) – Kenya
"Don's cheap freezer that keeps produce farm fresh" (http://www.apo.af/nsXFF8)
Kofi Adu DOMFEH (@adomfeh) – Ghana
"Future Concern Is No Longer About Energy Security But Climate Change" (http://www.apo.af/9iKBLw)
Allan AKOMBO (@AllanOdhiambo) – Kenya
"Why coal is key for Kenya's power needs despite protests by the West" (http://www.apo.af/KlfQa9)
James KARUGA (@karugaj) – Kenya
"Turning blood to power, Maasai pastoralists begin bottling biogas" (http://www.apo.af/TVc1lX)
The winners will be announced during the Africa Energy Forum in Dubai.