Decapitated body of SHS teacher found in suspected ritual murder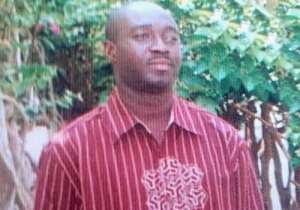 The decapitated body of a teacher of the Tanyigbe Senior High School has been found in what residents say points to ritual murder.
The deceased, Francis Jude Kwamena Aboagye's body was found at Kpando-Agudji after he was reported missing for several weeks.
the 44-year-old teacher left his family at Kpando-Tsakpi on February 6 for a funeral at Kpando-Gadja but never returned, a family member told JoyNews.
After several announcements in the media, nothing was heard about him until his decapitated body was found at a village called Agudji on Saturday May 2.
His tongue was cut out and his genitals were completely severed.
In a spiritual neighbourhood as Kpando, the pointers to ritual murder was obvious for the residents.
The Police have refrained from describing it as such, insisting investigations are needed to determine the circumstances of Jude's death.
Story by Ghana|myjoyonline.com