Stars Ready For Dumsor Demo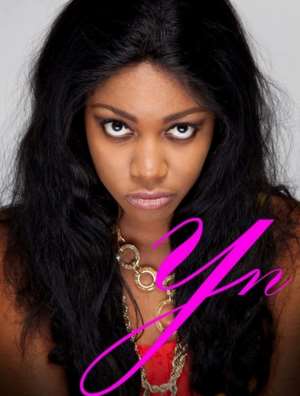 Yvonne Nelson
The #DumsorMustStop campaign spearheaded by some of the country's top celebrities to pressurise the John Mahama-led government to fix the continuous energy crisis, popularly called dumsor, is finally hitting the streets.
On Saturday, May 16, actress Yvonne Nelson and Sarkodie will team up with other celebrities and the public to organise a vigil for worried Ghanaians at the University of Ghana football field and proceed peacefully to the Green Park opposite the Villagio at the Tettey Quarshie Interchange.
The campaign, which will start at 5pm at the University of Ghana, will take the form of a peaceful procession with candles, torch lights and bobo among others.
The vigil is a follow up to earlier #DumsorMustStop campaigns by the stars on social Media.
Yvonne Nelson announced the campaign yesterday saying it is a non-partisan event and welcomed everyone concerned onboard.
'The #DumsorMustStop vigil is on Saturday, 16th May; join me and other citizens of Ghana. Strictly non-partisan. This is simply a discharge of civic responsibility to God and country. This is for the many people who lost their jobs because of dumsor. This is for the many people who lost their lives because of dumsor.
This is for the school children who have to study with lanterns and torches to write exams. This is for the sick people at the hospitals who have to endure dumsor on their sick beds. This is for the many patients who are unable to receive efficient healthcare because of the dumsor. This is for you, me and the unborn generation of this great nation,' the actress said yesterday.
The country's showbiz icons have taken over the airwaves complaining about the impact of dumsor on their trade, and blaming the Mahama administration for the never ending crisis which has defied all solutions.
Some of them, particularly the women among them, have variously been labelled 'prostitutes', menopause ladies and other unprintable words by activists of the ruling party.
The upcoming vigil comes in the wake of earlier planned major demonstrations and will be led by comedian DKB.
'When we say we will do we do! Get your black outfits and bobos ready; we are marching against dumsor. All celebrities confirmed on a peaceful vigil to register our displeasure [sic],' DKB said yesterday.