IMANI denies being compromised by ADB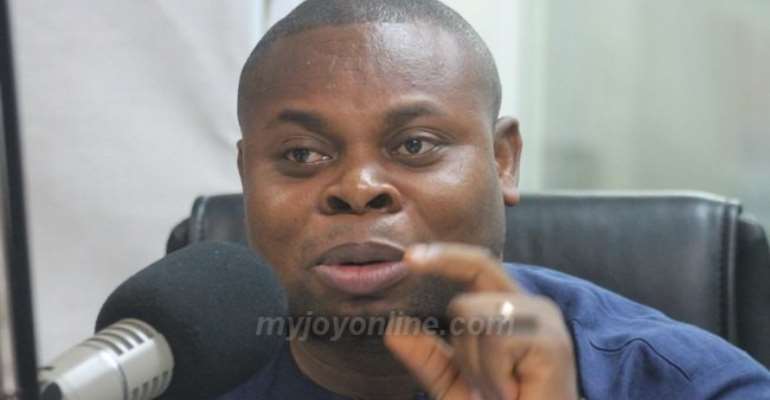 Policy Think Tank, IMANI Ghana has refuted allegations that it has been comprised for which reason it is supporting ADB's plans to float shares on the Ghana Stock Exchange.
According to the think tank, suggestions that it has been compromised to side with the bank are tenuous arguments.
IMANI Ghana is supporting the decision by the management of the ADB Bank to sell about 70% of the bank's shares. ADB is expected to offload about 100 million shares to the public to raise GH¢200 million.
But the Union of Industry, Commerce and Finance Workers (UNICOF), alleged that the think tank's position on the bank's initial public offer (IPO) is unethical.
President of IMANI Ghana, Franklin Cudjoe reacting to the allegation in an interview on the Super Morning Show on Joy FM with Kojo Yankson Tuesday said the allegation lacks merit.
He explained that, "change is a very difficult subject for everybody and especially if you have a cash cow like a state entity which is supposed to be going public for very good reasons, you will definitely find people going into all the dirty rules in the book to make it look as if this is not the point."
The IMANI boss noted that the think tank has never had any ulterior motive when it comes to making commonsensical arguments on national issues.
"When we spoke about the Merchant Bank and we spoke about other private banks that were supposed to have been sold, I wouldn't think that it was done purposely because we had an ulterior motive rather than the commonsensical argument of making a bank look credible and in terms of its own financial structures."
The ADB, in November 2014, gave IMANI an amount of GHc20,000 for its 10th anniversary and Mr Cudjoe suspects that might be one of the reasons why UNICOF is alleging it has been compromised.
"The connection is so tenuous and I do not want to even give credence to it at all," because IMANI, he explained, won't be the first entity to receive an amount of money from the ADB.
"Would you suggest therefore that the same bank that would have given a Lordina Mahama Foundation money and then the President subsequently approving a cabinet decision to offload the bank's shares to make it go public, therefore, the president would have been compromised"? he quizzed.
The IMANI Ghana president noted that "It's a very weak argument and I think that the suggestion is at best very weak."
Story by Ghana | Myjoyonline.com | Ernest Dela Aglanu (Twitter: @delaXdela / Instagram: citizendela)