Boniface Promises Change In Madina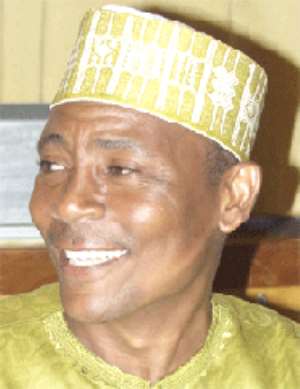 Hon. Abubakar Saddique Boniface was one of the many who crossed the last hurdle towards being vetted to contest the Madina constituency seat on the ticket of the New Patriotic Party (NPP).
He submitted his nomination papers at the constituency office of the party last Thursday to the Chairman of the party in the electoral area, Michael Mackenzy.
He was accompanied for the submission by a throng of delegates. The former minister in the Kufuor regime is said to be making waves in the constituency where he has been in residence for over a decade.
Speaking after the submission he said he has mounted an operation he codenames 'Mission Madina' which seeks to capture the constituency and eventually bring genuine development to the area.
'I intend rescuing power from the NDC. I would maximize votes for Nana Akufo Addo and ensure the welfare of delegates' he said.