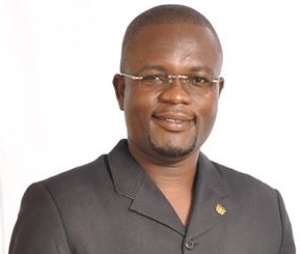 What distressed Ghanaians need today are not harsh remarks, in fact, veiled insults by persons who should be held responsible for their current predicaments.
Unfortunately, even as they endure the fallouts of bad decisions born out of selfish and myopic interests, they have to countenance such innuendos and outright invectives.
These observations can easily pass for smart remarks from the seat of government and targeted at open wounds inflicted on Ghanaians by bad governance. Just why such remarks should be spewed at this time is beyond our ken.
They are piling up and very soon they would reach a crescendo and Ghanaians would be receiving direct hits from the corridors of power as government appointees are, as it were, given the okay signal to formally go on an insulting spree, regardless of whose ox is gored. They are already there describing those who state their opinions as prostitutes and a host of other unprintable descriptions. That is how deep we have descended in the abyss.
Some accomplished academics have already received direct hits: they have earned descriptions of palm wine drinkers sipping the frothy stuff under the village tree.
These remarks are mostly spewed during important public occasions when political leaders are required to address the citizenry. These are occasions which when managed well can soothe the myriad pains Ghanaians continue to suffer in the face of countless promises of halcyon days in the corner.
We are constrained to think that like the TUC, government too has lost hope and therefore ready to respond to its critics with invectives and innuendos. After all, dead goats fear no knife and would rather lock horns with their critics as a useless face-saving reaction.
Imagine starting a life of joblessness – fallout from dumsor – as the kids' school fees stand out, with ECG bills and other utilities staring at you in the face, only to be told about a smart irresponsibility as being the cause of your sorry status.
From 'those who are unable to manage their businesses should not blame the energy crisis for their predicaments' to 'only the disingenuous are laying off staff,' the insults are falling on Ghanaians like a deluge.
The impression we get from these remarks is that government, depressed by the challenge posed by the energy crisis, has embarked upon a path of returning the fire from frustrated Ghanaians, especially private sector players groaning all-time losses.
We find it most uncomplimentary and unbecoming of government to lash at its citizens the way it is doing these past few months. We are tempted to conclude that what Barton-Odro said when he too jumped into the bandwagon of invectives was sanctioned by his bosses; and this we find both worrying and sad. The May Day 'smart speech' about non-ingenious private sector players cannot solicit plaudits. Grumble about the fallouts of dumsor and you would sure earn harsh remarks from the corridors of power. How sad!