Was Rome Built In Dumsor?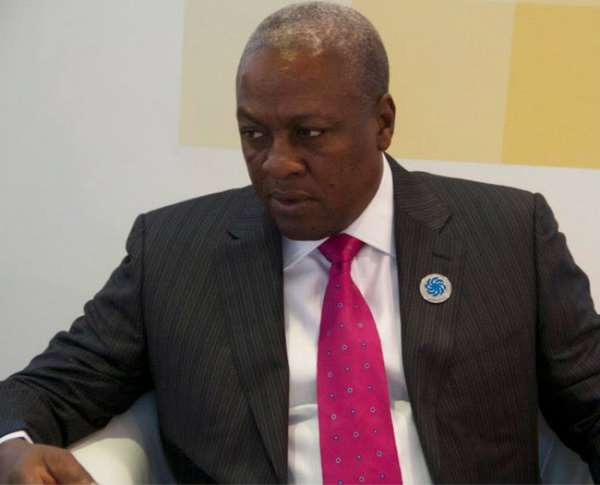 'The fool speaks, the wise man listens'—Ethiopian proverb.
I write (type) this piece from a friend's house in Ofankor, where I had the opportunity to watch the highly-rated Mayweather-Pacquaio bout. The reason is simple: My community had been without power for over 72 hours. I was thus compelled to carry my laptop to my friend's house so I wouldn't leave you incommunicado.
I'm very heavy-eyed as I write because I couldn't have a wink of sleep for the past 72 hours, due to the severe heat at night. I also have heat rashes all over my body. The problem is compounded when the rashes become itchy in public. Scratching becomes a problem as I'm compelled to exhibit my own version of the Azonto dance. Only Mawu knows the suffering I'm being compelled to endure due to the incompetence of Mr Ogwanfunu and his ilk.
I know I'm not alone in this wahala. Many of my compatriots are compelled to go through similar suffering, if not more. I'm not oblivious of stories of some people even losing their lives as a direct or indirect result of the dumsor saga. Yet when we complain, Mr Ogwanfunu tells me and my compatriots that ours are nothing but 'useless lamentations'.
Time and again you hear apologists of the Ogwanfunu government say we should give the government time because Rome was not built in a day. True, Rome wasn't built in a day. But it is equally true that Rome wasn't built through pure thievery and incompetence. As Sammy Awuku said in his response to John Dumelo's insensitive interview on dumsor, if the builders of Rome had stolen the building materials, would Rome have been built at all?
By implication, Dumelo and those using the Rome-building analogy are indirectly telling me and my compatriots to shut our mouths and suffer in silence. As for the likes of Dumelo and Mr Beautiful, they are insulated from the suffering we are going through because Mr Ogwanfunu would splash cowries on them. So they don't even regret the instrumental role they played in foisting such an incompetent government on us.
The greed of some of our so-called celebrities saddens me so much. All they care about is their pockets, and not the suffering masses. Is it any wonder that they tell us to suffer in silence because Rome was not built in a day?
The likes of Sarkodie, Yvonne Nelson and Lydia Forson have, however, proved that not all celebrities are greedy and insensitive. Their show of bravery in the face of imminent verbal attacks from the 'babies with sharp teeth' has given us hope. Despite having the wherewithal to enjoy life in the midst of dumsor, they still felt for the downtrodden and brazenly called on Mr Ogwanfunu to eschew incompetence and solve the energy crisis. I doff my hat to them!
As expected, the verbal attacks from the sharp-teethed babies have started. Lydia and Yvonne have been labelled 'prostitutes' just because they are not married. Their only crime is that they had the courage to call a spade by its real name.
I had wanted to use this platform to respond to Halidu Haruna, the sharp-teethed bloke who made the irresponsible statement. (I intentionally omitted the Alhaji title from his name because he does not deserve the said title. A true Alhaji would not vomit such bunkum). But I've refrained from doing so because the rebuttal from A-Plus was very apt: 'There are just too many stupid people in this country. Who said every woman wants to get married?'
Unfortunately for this country, many of such people have found their way into the Presidency. It is the reason the country finds itself in such a mess.
Critics of this column have on many occasions accused me of being disrespectful to the Office of the President. On the contrary, I believe in according the Presidency the highest form of respect and dignity. But when the occupiers of the Presidency, through their sayings and actions, strip it of all its dignity, those of us who state the obvious cannot be accused of disrespecting the Presidency.
If you have a president who calls himself 'dead-goat' and goes ahead to refer to your complaints (of economic hardship) as 'useless lamentations', would you revere such a president? People are suffering, businesses are dying and families are losing their sources of livelihood; yet the best our President can tell business owners in this country is that they are laying off workers because they are not smart.
How much more insults and mockery does Mr Ogwanfunu think my compatriots can take? He who has failed to solve the dumsor problem for over three years is smart, while those who have endured the problem till today are not smart. What an irony!
If Mr Ogwanfunu were that smart, he would know that a roaring lion kills no game. He should also realise by now that the ears that do not listen to advice accompany the head when it is chopped off. But hey, I wonder if the 'dead-goat' can hear me!
See you next week for another interesting konkonsa, Deo Volente!