We Give Thanks To God In All These Things--KKD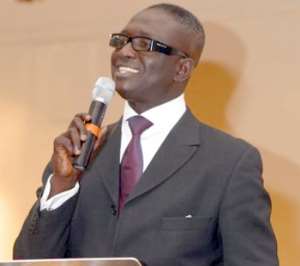 Ace broadcaster Kwesi Kyei Darkwah popularly known as KKD is thankful to God for seeing him through a very difficult time in his life.
KKD was standing trial for allegedly raping a 19 year old woman at a fashion show last year at the African Regent Hotel.
But after months of litigation, KKD was acquitted by a High Court in Accra after the State entered a Nolle Prosequoi.
Speaking in an interview with Joy News after a thanksgiving service at The Christ Foundation Family Church in Sakumono, KKD expressed profound gratitude to God making him a free man.
"In all things give thanks to God [because] whatever it is you go through, the truth eventually comes out" he stressed.
KKD expressed profound appreciation to his family and friends who supported and encouraged him during the trial.