Landlords of households without toilet facilities should be punished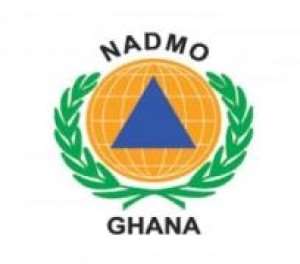 Elmina (C/R), May 3, GNA - The Head of the Disease Epidemic Department of the National Disaster Management Organisation (NADMO), Ms Ruth Arthur has called on metropolitan, municipal and district assemblies (MMDAs) to sanction landlords who do not have toilets in their houses.
She observed that while some landlords have heeded the call for every household to have toilet facilities some have decided to remain adamant.
She said if the MMDAs enforce their sanitation bye-laws and prosecute recalcitrant landlords, they would be compelled to build such facilities, thereby reducing the indiscriminate open defecation and pressure on public toilets, which often cause sanitation related diseases.
sensitisation workshop on Ebola and Cholera at Elmina, in the Central Region, Ms Arthur queried why a landlord would build a house, add a kitchen and decide not to include a toilet.
The workshop attended by more than 50 community leaders in the Komenda- Edina- Eguafo-Abrem (KEEA) Municipality formed part of NADMO's on-going national efforts to increase and sustain high level awareness on the threat of Ebola and Cholera.
Being undertaken in collaboration with the Ministry of Health/Ghana Health Service and MMDAs in all the regions, the workshop also seeks to solicit community support for preparedness interventions on the two diseases.
Ms Arthur indicated that aside the workshop, community durbars would be held in the KEEA Municipality and expressed the need for an all-inclusive efforts against Ebola and Cholera.
The participants were taken through topics such as 'Ebola and Cholera Preparedness and role of community leaders', 'Consensus on way forward to support surveillance and reporting', and demonstration of proper hand washing with soap and running water.
Some of the participants appealed to philanthropists to help schools, which do not have taps to acquire veronica-buckets to enhance proper hand washing while others reiterated the call for MMDAs to enforce its sanitation bye laws to help prevent diseases.
GNA