Journalists asked to be advocates of peace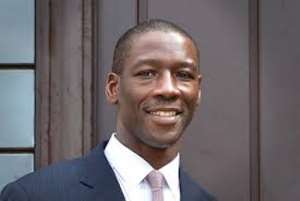 Washington DC, May 3, GNA - Mr Raymond Gilpin, Academic Dean at the African Centre for strategic studies in Washington DC, has called on the media to promote peace and desist from inflaming passions.
Mr Gilpin made the call when he interacted with 10 African journalists who undertook a tour of the centre, which was organised by the Washington Press Centre.
The centre is a pre-eminent department of defence institutions for strategic security, studies, research and outreach in Africa.
Mr Gilpin said it is very unfortunate that the media, expected to sensitise the public on the importance of peace in national development rather articulate and publish issues which could create violence.
He observed that a lot of misunderstandings between groups end up in very awful situations since many people seem to comprehend hostility to be the only solution to problems.
Mr Gilpin said crises could easily be controlled or avoided if the media try to be sensitive to prompt leaders on issues blowing up in their communities for quick resolution before the unfortunate happens.
He said studies show that only few media houses in Africa propagate peace and told those who are adamant that their actions could induce violence.
He entreated journalist to be perfect examples in promoting, good governance and transparency.
Mr Gilpin suggested the need for Africa to encourage the establishment of alternative disputes resolution centres to resolve conflicts amicably and enhance democracy.
Regina Benneh Siaw, GNA Special Correspondent, Washington DC