Golden Pride Savings and Loans partners HFC Bank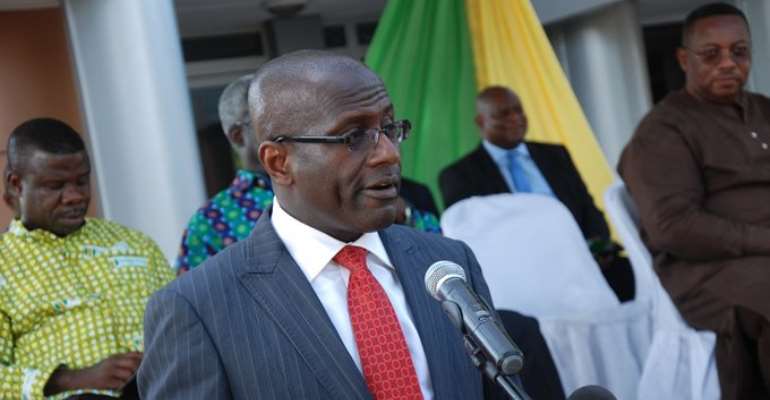 Golden Pride Savings and Loans Ltd has partnered with HFC Bank to provide Electronic-Banking services to its customers.
This partnership affords customers of the two-year old Savings and Loans company owned by the Ghana Mineworkers Union the opportunity to utilize the over 47 ATMs of HFC Bank across the country.
Speaking with Joy Business at the launch of the E-Banking services Board Chairman of Golden Pride, Prince William Ankrah said the aim of the company is the become a universal bank by 2019.
He said E-Banking would " provide our customers with electronic banking services to enable them easily bank with us wherever they may be. This is one of our flagship programmes because it will enable us target a wider constituent of the market within the non-banking sector."
Mr. Ankrah indicated that Golden Pride Savings and Loans is providing a lot of support for Small and Medium Enterprises by giving them a lot of loans – an initiative to enable them have enough capital.
According to him, the company has been able to mobilize 53million cedis over a period of two years with five branches and it's resolved in achieving great success.
He added that the vision of the company " is to join the Universal Banking landscape and our hope is that in the next four years this should be actualized .
Although the company is owned by the Ghana Mine Workers Union, the Board Chairman points out " the focus is not only on mine workers but also on teachers, nurses, etc. What we need our customers and interested parties to do is to deposit monies into the company to have this achieved."
Mr. Charles Bonsu, General Manager of HFC Bank, providers of the E-Banking platform, said the bank is extremely excited to partner Golden Pride Savings and Loans to offer quality service to its customers.
This he said affords customers of the two banks the opportunity to share their facilities because after the launch, customers of both institutions would have the opportunity to use their cards in all ATMs across the country.