Banker presents NPP nomination papers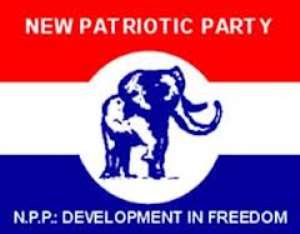 Nyinahin (Ash), April 30, GNA - Mr Christian Osei-Bonsu, General Manager of the Amanano Rural Bank, has presented his nomination forms to contest the National Patriotic Party's (NPP) parliamentary seat in the Atwima-Mponua Constituency.
The constituency NPP party office at Nyinahin was the scene for fanfare as a group calling itself Concerned NPP Youth and some party delegates of the constituency massed up in their numbers to support for the aspiring Member of Parliament.
Mr Ransford Atta Kwabena, Spokesperson for the group, appealed to the delegates to give the nod to Mr Osei-Bonsu in the upcoming primaries as he is honest, hardworking and a transparent person who would help develop the constituency.
Mr Osei-Bonsu also urged delegates to give him the nod to enable him carry out his vision to establish Atwima- Mponua Education Fund to support needy students.
He said a piece of land has been acquired for the construction of a party office at Nyinahin and construction works would soon begin.
GNA