GWCL Inaugurates Adentan Office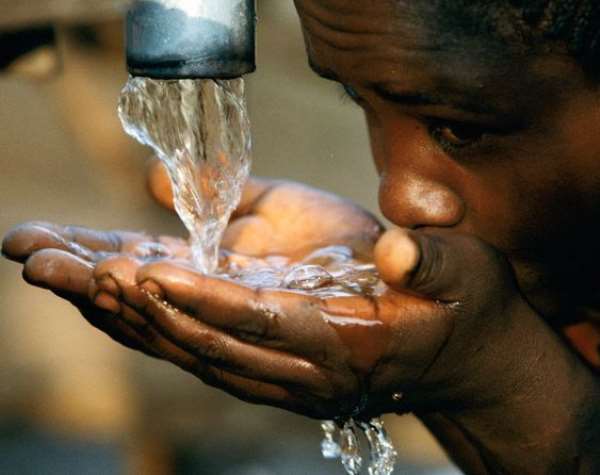 Ghana Water Company Limited (GWCL) has inaugurated its office in the Adentan District in a brief ceremony held at Ogbojo, Accra.
The GWCL Regional Chief Manager for Accra East, Jacob Ziema Yendor, indicated that the new office is expected to receive applications for new connections as well as address the complaints of the public, among others.
Mr Yendor averred that the new office which is the eighth in the Accra East region would also receive payments from users.
He revealed that the opening of the new office would bring their services of the company closer to the people, noting that in the past clients had to use the Legon office, which has 23,000 registered clients.
According to him, the Adentan Municipality has for more than two decades experienced challenges with the supply of water, stating that with the completion of works in the Kpong Head Water project, the municipality has finally been hooked onto the national lines to receive potable water for 24 hours.
He also appealed to people to report cases of leakages and illegal connections to the district office for prompt action.
The Adentan Municipal Chief Executive (MCE), Benjamin Angenu, said the acute water challenges had also been addressed.
The new office
The MCE reiterated that development is a shared responsibility and called on all to show commitment, adding that in asmuch as one demands accountability from government, one equally owes it a duty to perform civic responsibilities by paying bills and reporting people who do illegal connections to the company.
Mr Angenu gave the assurance that the municipal authorities would continue to ensure that residents in the municipality enjoyed social amenities that would make lives comfortable for them.
The MCE appealed to the people to be judicious in the use of water and ensure that they maintained good and hygienic environment to avoid any outbreak of diseases.
By Solomon Ofori
Caption:
INSET the new office