Alcatel-Lucent appoints new head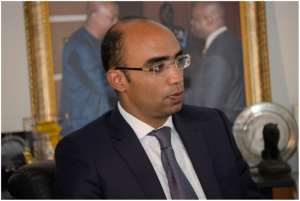 Accra, April 30, GNA - Alcatel-Lucent has appointed Ramy Hashem, as Country Senior Officer and Managing Director for Ghana, as the company penetrates the African market and pursues shift plan transformation.
Mr Hashem would assume overall responsibility for managing day-to-day operations, as well as taking the lead on strategic business directions for Alcatel-Lucent in Ghana.
Based in Accra, he would report to Alpin Verlet, Head of Alcatel-Lucent's activities in the West and Central Africa Region, a statement copied to the Ghana News Agency said on Thursday.
Mr Hashem is the former chief technology officer for Alcatel-Lucent in the Middle East, an experience that would play a key role in the company's specialist focus of IP, cloud and ultra-broadband access technology in Ghana.
The statement quoted Mr Verlet as saying: 'Ghana is playing an important role in Alcatel-Lucent's business development in Africa.
'Ramy's appointment underlines our strong belief in this market and its potential, bringing with him strong sales and people management experience.
'I am very pleased to welcome Ramy in his new role and wish him every success.'
Mr Hashem holds a Bachelors degree in Engineering, Electronics and Communication from University of Ain Shams, Cairo, Egypt as well as Masters of Business Administration from University of Strathclyde, Glasgow, Scotland.
GNA