GCAA proposes two crew members in domestic flights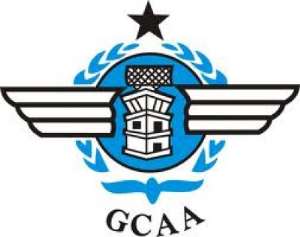 Accra, April 30, GNA - The Ghana Civil Aviation Authority (GCAA) on Thursday proposed that two crew members should remain in the cockpit of domestic flights throughout the course of a flight.
Mr Abdulai Alhassan, GCAA Director General, said the proposal forms part of others outlined by the GCAA to ensure a safer domestic air transport sector in the country.
The GCAA Director General said this during a stakeholders meeting with domestic airline operators.
He said a brain wave test report would now be a mandatory requirement from all prospective pilots and applying for GCAA initial license which once granted, would be renewable annually.
Mr Alhassan said the tightening of cockpit-staffing rules became necessary due to the recent high profile tragedies in the aviation industry globally.
He said Ghanaian registered carriers would also be required to conduct periodic background security checks on all employed pilots and submit reports to GCAA pilots at all times.
Mr Alhassan said local airline operators would also be expected to ensure that flight crew underwent Human Factors Training 'including the already established crew resource management programmes'.
The GCAA Director General said as part of the proposal, the GCAA would also impose a responsibility on cargo operators, who do not carry cabin crew, to consider a ground engineer or a load master as the third crew on flight decks at all times.
GNA