30 April 2015
|
Health
D.Med Donates Dialysis Machines To Police Hospital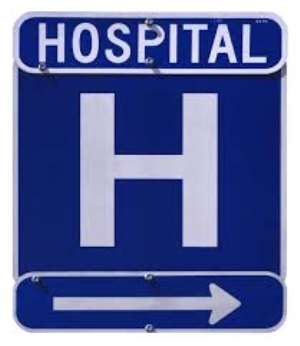 D.med Healthcare Group, a global provider of medical products and services in the area of diabetes and dialysis, has donated two haemodialysis machines to the Dialysis Unit of the Accra Police Hospital.
The presentation of the machines worth GH¢140, 000 formed part of follow-up activities of the company after the commemoration of the World Kidney Day in Ghana.
Sven-Axel Krentorz, President and Chief Executive Officer (CEO) of D.med Healthcare Group, presenting the machines to the management of the hospital said, 'We decided to help people and support people to give them a better life and in this context it is a great pleasure for us to be here and contributing to the wellbeing of the Ghanaian patients.'
Mr Krentorz was of the hope that the relationship created by the donation would be the beginning of a long-term partnership in which the two organisations would mutually support each other and work together for the benefit of patients.
Seidu Mahammadu Zachariah, Medical Director of the hospital, said the donation was timely as the hospital is already finding it difficult to buy essential drugs let alone dialysis machines costing thousands of cedis.
He expressed his gratitude for the kind gesture and consumables that D.med has been supplying to the hospital at very competitive prices.
'So this partnership will continue because you have shown that you care,' he said.
The healthcare company would repeat their donation at the Peace and Love Hospital in Kumasi with the intention of donating 15 of the machines by the end of the year.
By Jamila Akweley Okertchiri