Dentists, Private Doctors Revert To Cash And Carry Only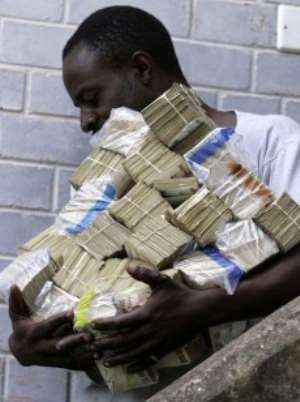 DENTISTS AND private medical practitioners will from Monday, May 4, 2015 see patients, including National Health Insurance Scheme (NHIS) card holders only if they are willing to pay for their services.
This decision follows a directive by the Society of Private Medical and Dental Practitioners (SPMDP) to its members to discontinue seeing clients with the NHIS cards as a result of government's failure to pay their service provision allowances owed them.
Last month, the society threatened to suspend their services to NHIS cards holders if the National Health Insurance Authority (NHIA) does not refund monies due its members within six weeks.
The society in a statement to its members noted that 'we intimated that if all outstanding payment payments were not made by 30th April, 2015, we will not be able to continue seeing holders of NHIA cards. We will offer services to clients who will be prepared to pay cash for services.'
The statement, signed by the National President SPMDP, Dr Kwasi Odoi-Agyarko, said feedback from members in the other regions indicated that most of the providers had been paid up to August 2014.
'In the Northern Region, the payment is up to July, 2014 as at today 29th April, 2015. The situation has not changed,' the statement disclosed.
He, therefore, entreated members to conform to the collective decision to see and offer services only to patients who would be prepared to pay cash for services, adding that the situation would continue until all outstanding payments are made.
President John Mahama has, however, given the strongest assurance that his government would do all it can to prevent the NHIS from collapsing in spite of the challenges.
By Jamila Akweley Okertchiri