Minority moves to halt ADB's floating of shares if…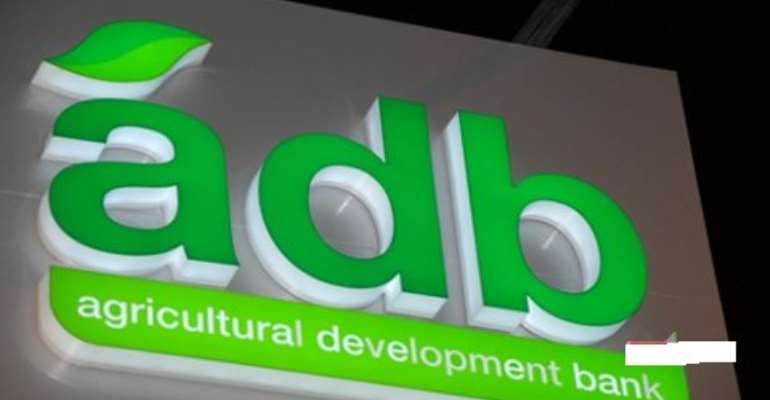 The Minority in Parliament has asked the Agricultural Development Bank (ADB) to stop all processes to float shares on the stock exchange until it gets Parliamentary approval.
Counsel for the Minority, Alexander Afenyo-Markin told Joy News it has become necessary to draw the attention of the management of ADB to forestall any constitutional breach.
Failure on the part of ADB to adhere to the Minority's advice would compel them to go to court, he threatened.
He noted that over 50% of the Bank's shares are owned by the people of Ghana represented by the Government and such a decision could not be taken by the Bank without recourse to the majority shareholder.
Afenyo-Markin in a letter to the managing director of ADB dated April 29, 2015, and copied to the Attorney General and Finance Minister, stated: "I write on the instructions of the New Patriotic Party (NPP) Minority in Parliament to inform you that the intention of the Bank to float shares and participate in trading on the Stock Exchange requires parliamentary approval under Article 181 of the 1992 Constitution."
The letter further stated: "You are therefore being put on notice that if steps are not taken to seek prior parliamentary approval, the Minority shall proceed to the law court to restrain you and your assigns or agents, body or any authority from going ahead with the said transaction without recourse to you."
Himself a member of the Minority, Afenyo-Markin said the management of ADB created the impression that Parliamentary approval would be sought before floating the shares.
He rejected the assertion that the Minority is taking this step at the last minute to frustrate the sale of the shares.
The MP maintained that there is no "mischief" in the Minority's decision neither was it "too late" to draw the Bank's attention to the possible constitutional breach.
However, information gathered by Joy News indicates the Agricultural Development Bank says it will go ahead with its Initial Public Offering hopefully in June because it has the necessary legal backing.
The Bank suggested that it crossed the hurdle to get a Parliamentary approval for such transactions the moment Government transformed it from a state bank to a limited liability.
Meanwhile, the Union of Industry Commerce and Finance workers has called on management to call off the planned exercise due to the current challenges and allegations against the Bank and its management.
Story by Ghana | Myjoyonline.com| Isaac Essel | [email protected] | twitter @isaacessel