The Rise And Fall Of Afro Shops & Businesses In Germany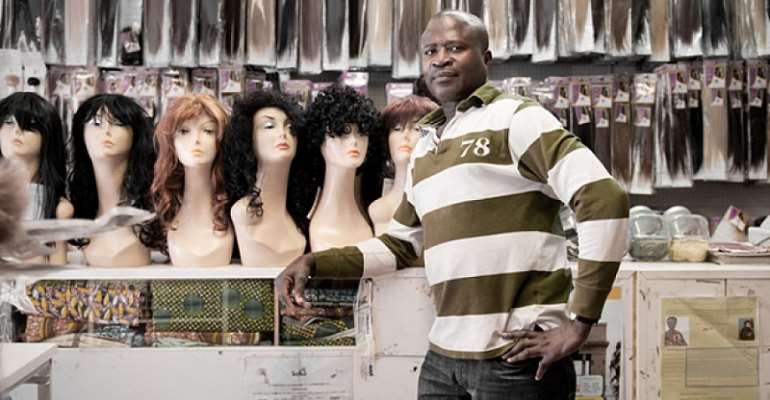 Just like human beings, businesses also have life cycles. If the business is not well taken care of, it can wither and die. Then memories will be the only thing left for those who cherished it. The Afro Businesses in Germany were given birth to years ago and some have flourished greatly while most are currently in crisis.
Unfortunately medical doctors cannot treat them of this particular illness since the businesses do not have blood vessels or veins to absorb medications. Afro Businesses remain venues for fellow Africans to meet and also serve as a place to get information both formal and informal.
Where will Africans put birthday party posters, marriage celebration posters, funeral announcement posters, and other event posters when all the Afro Businesses die off?
The earlier something is done the better!
African customers are very tight with their money hence find it difficult to buy merchandise from Afro businesses. They argue that the prices from the Afro businesses are too high. They want bargain prices as it is done in the Open market in Markola Market in Accra, Asigame Market in Lome, and Oshodi Market in Lagos-Nigeria.
When a single Afro business dies off, the effect is not just on the owner and the immediate family but the community as a whole. This is loss of business income, job and internship opportunities for our kids.
Unfortunately, competitors and fellow brethrenjubilate over such closures. We remain the only folks who don't get it!
Is it too late to revive the Afro Businesses? The traditional model of doing Businesses which is mostly done by one man who becomes jack of all trade and master of none has changed! To save our afro Businesses there is the need for quick deliberations and efforts.
Getting the product or produce from Africa will be cheaper when the owners of Afro Businesses have a central body that imports on their behalf than individual Businesses doing the import by themselves. Merging to own bigger shops will cut the cost of so many smaller shops that spread all over the place.
That said and done a plantain farmer in Kumasi-Ghana knows his produce will not go to waste and will be motivated to go into it on a larger scale, the maize farmer in Atakpame-Togo is assured of ready market as well. This would absolutely! Make more sense!
There is so much complain about our businesses and the solutions are at our finger tips but we see them to be so far away… Yes! We can save the Afro Businesses when we re-think the way we go about them as the music has changed and we need to change our dancing moves.
30 years ago ownership of Wholesales & Retails was pegged at 100%, 20 years then after it was 20% wholesales and 50% retail (Afro-Shops). Must we predict what happens in 20 years!
The most immediate option available to save the afro Businesses is to get an external consultant to help by bringing the business owners and key stakeholders of the African Community to effectively discuss and agree on plans that will be put in practice to revive the Businesses.
We can't continue doing the same things and expect different results!
God Bless Africa
God Bless Germany
TopAfric