As A Banker Rapes 9-Year-Old-Girl....Justice Must Prevail!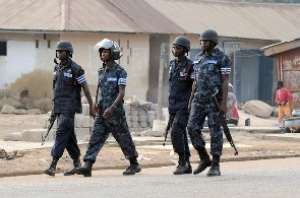 Ghana is beginning to see unprecedented levels in rape and, especially, of under-aged girls. Symptoms of delinquent societies, and ours is no exception, these atrocities are becoming common case.
Recently, an employee of the SG-SSB Bank was arrested for allegedly defiling a nine year old girl, continuously, for one year. It was, similarly, alleged that his threats of harm to her family petrified this baby to silence. Having said that, it would seem as if the law would be made to take its course in seeking justice but the recent happenings are beginning to cast an eerie shadow on the victim, her grandmother and all those involved in ensuring that justice is served.
A couple of days ago, a group of people including one Mr Sowah, the culprit's supervisor at SG- SSB , as Alert Ghana was informed, came to the house of the victim to beg her grandmother to tamper justice with mercy and forgive the alleged paedophile. However, Mr Sowah was alleged to have stated that if the old lady were "mother enough", she would not have gone as far as having the suspected sex offender arrested.
As if to add insult to injury, people have been shuffling in and out asking for the case to be thrown out of the window to ensure amicable settlement, which the Madina Police Station seems to be leaning towards. However, it would be interesting to know what the police lady at that precinct would have done were the little girl her daughter or family member. Suffice it to say, that this is to serve notice to the Madina Police Station that everything within the realms of the law would be done to ensure that the sex offender, paedophile, be hurled before the courts for a proper adjudication of this horrible case against a little and helpless little girl, battered and traumatised by a psychotic delinquent.
In this breadth, we, politely, adjure the IGP and the Hon. Minister for women and gender affairs to, personally, take an interest in this case before the Madina Police collude with the criminal's folks and coerce the hapless grandmother into withdrawing the case.
We are watching proceedings carefully and will be back.