AMA asks public to comply with rules on noise making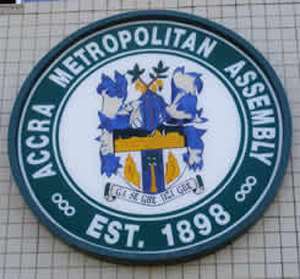 Accra, April 27, GNA - The Accra Metropolitan Assembly (AMA) on Monday directed residents in Accra to comply with the rules provided concerning the ban on drumming and noise making, which takes effect from May 11 to June 11.
A statement signed by Mr Sam Ayeh-Datey, Metropolitan Coordinating Director, said during the period of the ban, the usual form of worship should be confined to the premises of churches or mosques and noise levels be minimised to the barest limits possible.
'The Christian community and the traditional authorities must show respect to one another and restrain their followers from making derogatory and inflammatory remarks about the beliefs and practices of one another,' it said.
'The positioning of loud speakers outside the premises of churches or mosques is banned and roadside evangelists are to cease their activities during this period,' the statement said.
It said apart from the task force, which consists of the AMA personnel, Ghana Police Service and representatives from the traditional and Christian Councils, no other person or group of people should be seen enforcing the rules on noise making in the metropolis.
The statement said for clarification relating to the ban on drumming and noise making citizens should call on +233202019136, +233202019150 and +233208166148.
GNA