BSG to organise ABLI Forum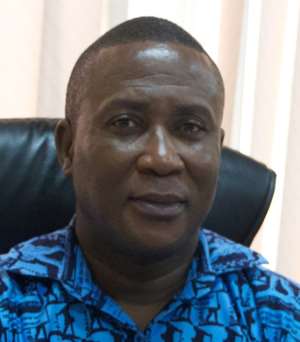 Accra, April 27, GNA - The Bible Society of Ghana (BSG) will from May 19 to 20, organize a local version of the African Biblical Leadership Initiative (ABLI) forum in Accra.
This local version, ABLI 2015 Forum on the theme: 'Leadership for National Transformation,' was born out of the ABLI forum organised yearly by the United Bible Societies within the African continent. ABLI is a Bible Advocacy programme with focus on leadership in Africa.
ABLI began in 2009; with Ghana having the opportunity to host the 2014 forum in Accra. Following the success of the 2014 ABLI Forum, the BSG is organizing a local version of it.
Mr Erasmus Odonkor, the BSG General Secretary, made this known on Friday in Accra during a press soiree for members of the Ghana Journalists' Association (GJA).
He said ABLI-Ghana 2015 was being held as part of the Golden Jubilee Celebration of BSG.
He noted that ABLI-Ghana which would be hosted by the BSG, in partnership with church leaders and corporate Ghana; sought to promote leadership transformation using the Bible as a tool for change.
He said the focus of the Forum would be to empower Ghanaian leaders, with emphasis on integrity, compassion and justice from the biblical stand point.
'The Word of God has the power to transform and shape the Ghanaian society, if we will allow the principles to guide us,' Mr Odonkor stated.
He said the Forum would be characterized by keynote presentations, discussions and workshops, networking and prayer sessions.
The General Secretary said the opening ceremony for ABLI-Ghana would be held at the Osu Ebenezer Presbyterian Hall; however, the rest of the sessions would go on at the British Council Hall, Accra.
He said as part of the Forum, there would also be a leadership training seminar for students from selected senior high schools and the youth on May 23 at Novotel Hotel, Accra.
The General Secretary gave an overview of the achievements of the Society over the past 50 years, such as Bible translations from the original Greek and Hebrew Scriptures into the local languages.
Dr Affail Monney, President of the GJA, urged media practitioners to let the fear of God be their guide.
The BSG is a non-governmental Christian organization, registered under the Trustee Act, 1962 of the Republic of Ghana. It exists to make God's word available and affordable.
GNA