Ghana Advised To Join Asian Bank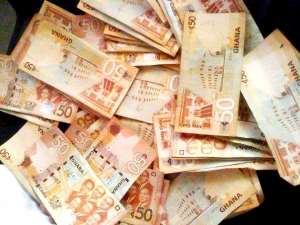 A retired diplomat, Dr Daniel N. Kotei has advised Ghana to join the Asian Infrastructure Investment Bank (AIIB) since it presents better and flexible opportunities than the International Monetary Fund (IMF).
Dr Kotei, who made the call in a statement issued recently, said the IMF usually starves Ghana by imposing austerity measures.
According to Dr Kotei, who is also an International Relations Analyst, so far countries like Britain, Sweden, Portugal, Sweden and Saudi Arabia are among the 52 countries which have applied to join AIIB.
He said Ghana needs the AIIB to be able to repair the Akosombo Dam, complete the Bui Dam project and construct a new dam at Yapei in the Northern Region, among others.
The move, he said, would help address the power crisis, which has persisted in the country for the past 30 years.
The new Asian Infrastructure Investment Bank is speedily attracting the world's attention and many have described it as a competitor to subsidiary banks of the Bretton Woods institutions.
In its efforts to gain more economic clout, China has attracted 57 countries to join in establishing the AIIB for development projects.
Global membership was welcomed by Beijing. But Washington criticized certain aspects of the project and distanced itself.
Major economic powers were quick to join the project, which raised questions about the effectiveness of the International Monetary Fund. At the same time, some believe that Beijing may have the ability to change the pole of global economic decisions.
The bank was proposed by China in 2013and launched at a ceremony in Beijing in October 2014.
The Articles of Agreement (AOA) would be finalized and open for signature by PFMs from June 2015.
The AOA is expected to enter into force and AIIB would be fully established by the end of 2015.
As of 15 April 2015, there were 57 Prospective Founding Members (PFM).