IMF holds no solution to problems of developing countries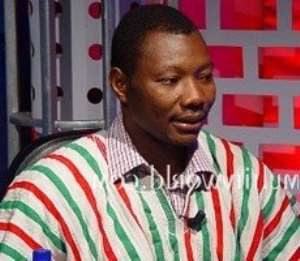 General Secretary of the People's National Convention, Bernard Mornah says developing African countries should stop relying on the International Monetary Fund (IMF) to provide solutions to their economic problems.
He said the IMF has not been able, through its bailout programmes, provide solutions to the problems of developing countries.
He made these comments as part of a panel on Radio Gold's 'Alhaji and Alhaji' programme that was discussing the possible fall outs of Ghana's IMF bailout programme.
"I do not think that the IMF holds the solution to the myriad of problems that confront developing countries", he said.
He added "I have asked time without number that a simple example of an IMF success country should be put before all of us as the reasons for which we will continue to go to the IMF or the World Bank anytime our economy is in distress.
"The evidence that we have indicates clearly that the IMF has always been a very disappointing story when it comes to its intervention in states. It has led to massive decay and decline in many economies and increased poverty through its omnibus policies given out to countries", he continued.
Citing the woes of Bolivia after it entered a bailout programme with the Breton Wood institution, the aspiring Chairman reiterated that there is no way anyone can be convinced that the involvement of IMF makes things better for any developing country.
These and many other examples as well as Ghana's own experience with the IMF in previous years should have been enough to deter the country from going into a programme with the institution.
He said through these programmes and the many prescriptions of the IMF which was followed through by Ghana in the past led to the "bankrupt decision making that eventually led to the collapse of our state."
Because of the prescriptions of IMF that we religiously follow, we no longer have a Black Star Line any longer and it was the hub that the whole of West Africa used to look up. Today 99 percent of goods in this country are brought to us by ship, we do not control, he said.
Mr Mornah indicated that the charges and fees that the country pays to shipping companies are monies that can be reserved for other development projects of the country.
He also revealed that over 300 state enterprises have been sold out in a bid to respect the constitution and ideals of the Breton Wood institution.
But the country has failed to learn from all these occurrences and has proceeded to enter into an agreement with the IMF again, he added.
He said the policies included in the IMF bailout programme could have been undertaken by the country without going to the IMF adding "you do not need the IMF to tell you what you should do."
He noted that there are many civil and public servants who do nothing but get paid at the end of the month. Government should not have waited for IMF before doing something about this situation, he added.
He believes that Ghana is capable of taking decisions that will save it from economic doldrums.
"If we tool ourselves well, it means that we will not move out a millimeter in order to overcome the problems that confront our nations, generate sufficient jobs and ensure that our working population is paid adequately and that the World Bank and IMF can do what they want to do".
The bailout programme is "an avenue for the IMF and the World Bank to continue to ensure that African governments are indebted so that we can continue to pay them over because we have never finished paying our indebtedness to them".
Story by Ghana | Myjoyonline.com | Naa Sakwaba Akwa | [email protected]