Jail Breaks: Implicated Police Officers To Face Sanctions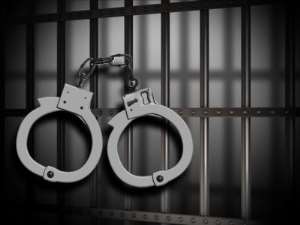 The Police Administration has assured the Public that its officers implicated in the recent jailbreaks across the country will be severely sanctioned.
The Inspector General of Police, Mohammed Alhassan gave the assurance at the passing out ceremony of new police recruits at the National Police Training Institute in Accra.
491 recruits graduated today.
According to the IGP, a total of 58 police personnel were dismissed from the service and 35 also demoted for misconduct last year.
He has therefore warned the new recruits to adhere strictly to the service code of conduct.
"We want to serve notice that all personnel who are found culpable in the ongoing investigations relating to some of these incidents of regional escapes would be sanctioned appropriately".
Two suspects in Police custody at the Ahafo Ano North in the Ashanti region recently escaped from their cell after drilling a hole in the walls.
In February seven suspects also escaped from a cell in Denu in the Volta region.
They managed to escape with two AK47 belonging to the Police officers on duty.
Five of the suspects have since been re-arrested.