Late Theodosia Okoh's family to meet govt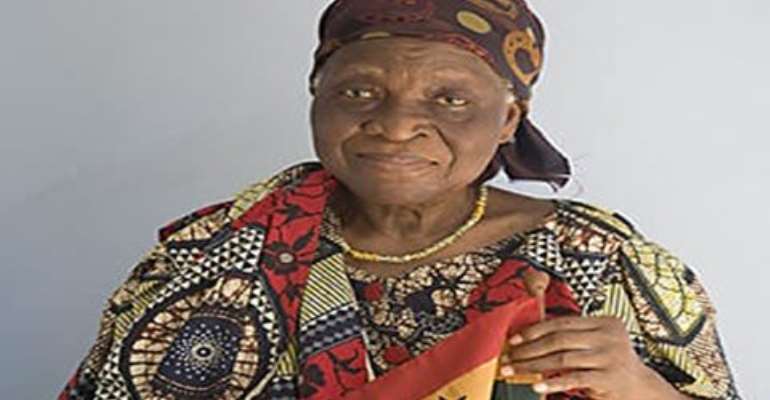 The family of the late designer of Ghana's flag is expected to meet government next week to put together arrangements for the final funeral rites of the stateswoman.
The late Madam Theodosia Okoh's family members, led by a spokesperson Kwesi Okoh, told media men in Accra, they have approached the government and are hopeful of a fruitful meeting.
Kwesi Okoh who is also the son of the Madam Okoh expressed gratitude to the government and general public for the support for the family following news of her demise last Sunday.
"We are gratified because it indicates the importance to which government attaches to the stature and the position to which my mother [had] as the producer of the national flag. It means [government] puts value on her and that's a good indication of what government thinks of her", he said.
Madam Okoh passed away at the age of 92.