Irate NDC youth threaten to burn party properties in two weeks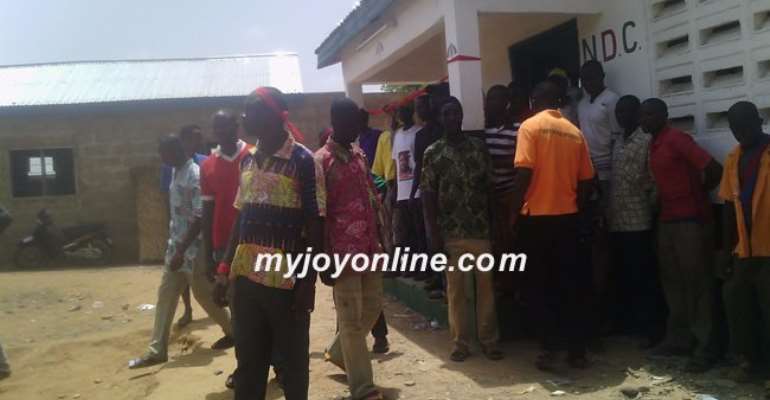 Irate youth of the governing National Democratic Congress in the Central Gonja District of the Northern Region has given government a two week ultimatum to sack the District Chief Executive of the area or they will go on a burning spree.
The youth, among other accusations says Mumuni Shiraz Ibn Yasin has been incompetent and they want him out.
In what appears to be a worrying signal of what the angry youth will do if their threat is not heeded to, the youth set fire to lorry tyres and chanted war songs, Wednesday, all in protest over the continued stay in office of the DCE.
They told Joy FM's Northern Region correspondent Martina Bugri, the DCE, Ibn Yasin has no respect for chiefs and the NDC regional executives.
They also accused the DCE of not embarking on any development project in the area and blame the high youth unemployment in the area on the DCE.
The angry youth are threatening to torch properties of the party in two weeks if their concerns are not addressed.