Civil Society urged to contribute to human right laws implementation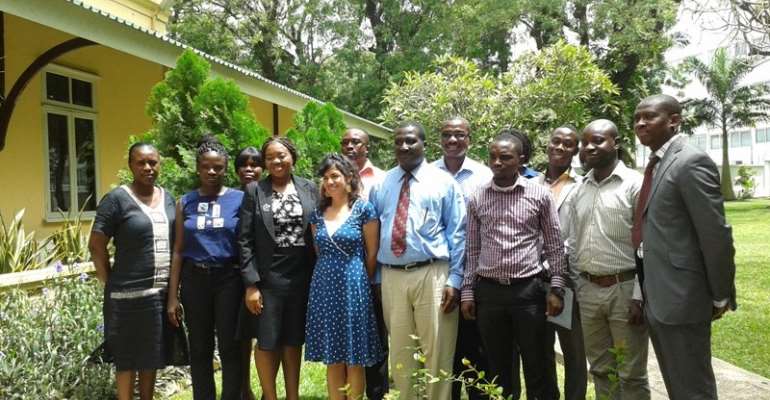 Accra, April 22, GNA - A two-day workshop aimed at equipping and building the capacities of Civil Society Organizations (CSOs) and Non-Governmental Organizations (NGOs), has ended in Accra, with a call on them to participate in the implementation of human rights laws.
Mr Andre Kangni Afanou, West and Central Africa Coordinator, at the Centre for Civil and Political Rights (CCPR), Togo, who made the call, said the participation of CSOs in the report writing process, as well as the implementation of human rights laws, would serve as a thorough check on government when adequate justice was assessed, assured and promoted.
Speaking on the theme: 'Assessing the Implementation of the International Covenant on Civil and Political Rights in Ghana through Human Rights Committee's Reporting Procedure, Mr Afanou noted that human rights laws being a broad subject called for extensive constructive dialogue before implementation.
'Government institutions and CSOs need extensive discussions on issues on the civil rights before its implementation,' he said.
He, however, observed that bureaucracy and timing not being inclusive mostly in Ghana's reports writing were some of the major challenges.
'In 4all this, CSOs must not relax, but still need to be involved towards the effective contribution in the assessment of the International Covenant on Civil and Political Rights review in Ghana,' he said.
Mr Afanou urged the media to talk more about citizens' civil and political rights, in order for them to know much about their rights to put pressure on government to deliver credibly.
Mr George Owoo, Programmes Manager, Human Rights Advocacy Centre (HRAC), indicated that the workshop was an opportunity for CSOs to build their capacities on how best they could contribute to national review of document, improve human right situations in Ghana, empower human situations at the international level and influence the behaviour of government.
He advised CSOs that as the voice of the masses, they ought to carry out their works with integrity and credibility to be accepted by society.
Ms Andrea Meraz, Human Rights Officer, CCPR, Geneva, commending HRAC and CCPR for their collaborative efforts in holding such a workshop in Ghana, especially when Ghana would for the first be reviewed by the Human Rights Committee (HRC).
She noted that CSOs in Ghana were very strong, but had not had the opportunity to be involved in the implementation of human right laws because Ghana was not active at the international level.
She also called for the acceptance of the HRAC by the Ghanaian community, including the government as doing so would help government, donors and the media to assess international protocols successfully and promote the rights of citizens.
'Government has the obligation of respecting citizen's human rights and implementing all treaties to ensure that all her citizen's rights are assured extensively,'he said.
Ms Meraz noted that out of the nine core United Nations Treaties, Ghana had ratified seven, and there was the need for collaborative efforts to make her citizen's enjoyment worthwhile.
Explaining the HRAC and CCPR's engagement with CSO's, Ms Meraz said CCPR was mandated for protecting the rights of CSOs especially when they lacked adequate support for participating in the UN review mechanism facilitated by the HRC in Geneva.
Participants during a working group session discussed challenges in the implementation of the International Convention on Civil and Political rights in Ghana, Administration of Justice, Rights to life, torture, liberty, and security of persons and slavery, Civil Liberties and Child and Women's Rights.
Some participants who spoke to the Ghana News Agency lauded the organizers for the educative session, saying their knowledge had been broadened while their understanding of human rights issues had been improved. GNA